Y dio a luz a su hijo primogénito, y lo envolvió en pañales, y lo acostó en un pesebre, porque no había lugar para ellos en el mesón.(San Lucas 2:7 RV 1960).
Mi publicación más reciente es una historia de Navidad sobre los desamparados sin hogar. Algunas personas me han preguntado por qué elegí ese tema para un libro sobre la  Navidad. Les digo que la falta de hogar parece ser el tema de la historia original de Navidad, entonces, ¿por qué no usarlo en mi historia contemporánea?
Piense en ello. Las Escrituras nos dicen que no había ningún cuarto para Maria, José, y Jesús en la posada. Temporalmente sin hogar, la joven pareja puso al primogénito de Maria  en un establo, un lugar donde los animales se alimentaban. Y aún así, sin hogar como estaba Jesús, los ángeles proclamaron Su nacimiento; los pastores contemplaban admirados; los reyes magos  vieron la estrella y comenzaron un largo viaje en su búsqueda para encontrarlo.
Pero aún cuando Jesús creciera en la casa de María y José,  Él continuaba todavía sin hogar. Sin duda alguna pasó Sus treinta y tres años en la tierra sintiendo una nostalgia intensa por Su permanente casa junto a  Su Padre. Aunque Él llevara a cabo  todo lo que el Padre le envió para hacer mientras Él estaba aquí, Su corazón añoraba Su casa.
Como debe de estar el nuestro. Aunque mi novela cuente de una familia joven y un veterano de la guerra de Vietnam (entre otros) quiénes durante un tiempo están sin una casa física aquí en la tierra, esto es realmente una historia que nos llama a todos nosotros a concentrarse en la casa eterna que nos espera cuando finalmente entremos a  la presencia de Dios. El deseo de una casa aquí en la tierra es comprensible, y deberíamos estar agradecidos por ello. Pero cuando comenzamos esta Temporada de Advenimiento y nos acercamos al día cuando celebramos el nacimiento de nuestro Salvador, no nos  olvidemos que nunca estaremos realmente en casa hasta que estemos por fin en la presencia del Padre.
***
And she brought forth her firstborn son, and wrapped him in swaddling clothes, and laid him in a manger; because there was no room for them in the inn
(Luke 2:7, NKJV).
            My most recent release is a Christmas story about homelessness. Some people have asked me why I chose such a topic for a Christmas book. I tell them that homelessness seems to be the theme of the original Christmas story, so why not use it in my contemporary one?
            Think about it. The Scriptures tell us there was no room for Mary, Joseph, and Jesus in the inn. Temporarily homeless, the young couple laid Mary's firstborn in a manger, a place where animals came to feed. And yet, homeless though Jesus was, angels proclaimed His birth; shepherds looked on in awe; wise men saw the star and set out on a long journey to find Him.
            But even as Jesus grew up in Mary and Joseph's home, He was still homeless. No doubt He went through His thirty-three years on earth feeling intense homesickness for His permanent home with His Father. Though He accomplished all the Father sent Him to do while He was here, His heart longed for home.
            As should ours. Though my novel tells of a young family and a Vietnam vet (among others) who for a time are without a physical home here on earth, it is really a story that calls us all to focus on the eternal home that awaits us when we finally enter into God's presence. Wanting a home here on earth is understandable, and we should be grateful for it. But as we begin this Advent Season and draw close to the day when we celebrate the birth of our Savior, may we not forget that we will never truly be home until we are at last in the Father's presence.
***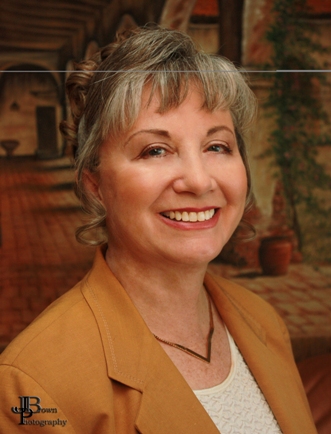 Kathi Macias, popular speaker and prolific author, is an Angel-award winning writer who has published nearly thirty books, including her latest releases, Mothers of the Bible Speak to Mothers of Today (New Hope Publishers) and My Son John (a novel from Sheaf House). Whether keyboarding her latest book, keynoting a conference, or riding on the back of her husband's Harley, Kathi "Easy Writer" Macias is a lady on a mission to communicate God's vision. Her insightful words—filled with passion, humor and soul nourishment—refresh audiences from all walks of life. Join Kathi as she hosts "Write the Vision" every Thursday from 6—7 p.m. (Pacific Time) via THE International Christian Network (www.theicn.com). To learn more about Kathi or to book her for your next event, visit www.KathiMacias.com. Spanish translations by Cynthia Alcantara (cynthia.alcantara1@gmail.com).