"Y uno de los ancianos me dijo: No llores. He aquí que el León de la tribu de Judá, la raíz de David, ha vencido para abrir el libro y desatar sus siete sellos" (Apocalipsis 5:5 RV 1960).
A diferencia del mes de marzo, que notoriamente "entra como un león y sale como un cordero," vino Jesús primero como "el Cordero de Dios que quita el pecado del mundo" (Juan 1:29, RV 1960). Cuando Él vuelva, será como "el León de la tribu de Judá." El Cordero de Dios vino hace aproximadamente 2,000 años para pagar el precio necesario por el pecado y rebelión de la humanidad y abrir la puerta de la reconciliación con Dios. ¿Y no nos alegramos nosotros que así lo hizo Él? Si Él nunca hiciera otra cosa por nosotros, nunca contestara una oración, o nos diera hasta una bendición inmerecida, debería de ser eso una razón suficiente para nosotros elogiarlo para siempre.
Pero cuando Él vuelva, ya no será como un Cordero, ofreciendo piedad y cubriendo el pecado. Más bien, será como un León, viniendo a juzgar aquellos que lo han rechazado.
¿Ha notado usted cuánto el mundo y hasta la Iglesia también nos gusta concentrarnos en la parte de la piedad? Amamos la imagen del Cordero de Dios, pero tendemos a huir del Juez-León. Y sin embargo las Escrituras son claras diciendo que el Cordero de Dios y el León de Judá son lo mismo. La Biblia también está clara que así como el sacrificio vino para ofrecer la piedad, así también va al juicio a venir a aquellos que rechazan esa piedad. ¿No deberían esos dos hechos ser nuestra motivación para servir a Dios y hablarles a los demás sobre Él — mientras hay todavía tiempo? Y sin embargo, si no tenemos cuidado, podemos caer en la trampa "del no querer juzgar a los demás." Usamos a Mateo 7:1 como nuestro favorito (y a veces único) versículo: "No juzguéis, para que no seáis juzgados." Y por supuesto, si juzgamos a otros en nuestros propios estándares personales, en efecto los juzgamos y esto no está bien. Pero si proclamamos el estándar de Dios para el juicio — con el motivo de amor para ver a la gente restaurada a una relación con Él — que no se equivoca en absoluto. Es exactamente lo que nosotros que hemos recibido el Cordero de Dios como nuestro Salvador hemos sido llamados a hacer.
Cuando comenzamos la temporada de la Cuaresma en este mes, podemos nosotros recordar que el mismo Cordero de Dios que fue crucificado, murió, fue sepultado, y ascendió al cielo es también el León de la tribu de Judá, que vendrá para juzgar el mundo y a todos quiénes lo han rechazado.
El León y el Cordero — la combinación más poderosa de poder y paz imaginable. Que no tomemos nosotros esa gran verdad a la ligera.
***
But one of the elders said to me, "Do not weep. Behold, the Lion of the tribe of Judah, the Root of David, has prevailed to open the scroll and to loose its seven seals" (Revelation 5:5, NKJV).
Unlike the month of March, which notoriously "comes in like a lion and goes out like a lamb," Jesus came first as "the Lamb of God who takes away the sin of the world" (John 1:29, NKJV). When He returns, it will be as "the Lion of the tribe of Judah." The Lamb of God came some 2,000 years ago to pay the necessary price for mankind's sin and rebellion and to open the door for reconciliation with God. And aren't we glad He did? If He never did another thing for us, never answered another prayer or gave us even one undeserved blessing, that should be enough reason for us to praise Him forever.
But when He returns, it will no longer be as a Lamb, offering mercy and covering for sin. Rather, it will be as a Lion, coming to judge those who have rejected Him.
Have you noticed how much the world and even we as the Church like to focus on the mercy part? We love the Lamb of God image, but tend to shy away from the Lion-Judge. And yet the Scriptures are clear that the Lamb of God and the Lion of Judah are one and the same. The Bible is also clear that just as sacrifice came to extend mercy, so too will judgment come to those who reject that mercy. Shouldn't both those facts be our motivation for serving God and telling others about Him—while there's still time? And yet, if we're not careful, we fall into the trap of "not wanting to be judgmental." We use Matthew 7:1 as our favorite (and sometimes only) verse: "Judge not, that you be not judged." And of course, if we are judging others by our own personal standards, we are indeed judging them and that is wrong. But if we are proclaiming God's standard of judgment—with the loving motive of seeing people restored to relationship with Him—that is not wrong at all. It is exactly what we who have received the Lamb of God as our Savior are called to do.
As we begin the season of Lent this month, may we remember that the very Lamb of God who was crucified, died, buried, and rose again is also the Lion of the tribe of Judah, who will come to judge the world and all who have rejected Him.
The Lion and the Lamb—the most powerful combination of power and peace imaginable. May we not take that great truth for granted.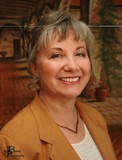 Kathi Macias, popular speaker and prolific author, is an Angel-award winning writer who has published nearly thirty books, including her latest releases, Mothers of the Bible Speak to Mothers of Today (New Hope Publishers) and My Son John (a novel from Sheaf House). Whether keyboarding her latest book, keynoting a conference, or riding on the back of her husband's Harley, Kathi "Easy Writer" Macias is a lady on a mission to communicate God's vision. Her insightful words—filled with passion, humor and soul nourishment—refresh audiences from all walks of life. Join Kathi as she hosts "Write the Vision" every Thursday from 6—7 p.m. (Pacific Time) via THE International Christian Network (www.theicn.com). To learn more about Kathi or to book her for your next event, visit www.KathiMacias.com. Spanish translations by Cynthia Alcantara (cynthia.alcantara1@gmail.com).