"Los muchachos se fatigan y se cansan, los jóvenes flaquean y caen; pero los que esperan a Jehová tendrán nuevas fuerzas; levantarán alas como las águilas; correrán, y no se cansarán; caminarán, y no se fatigarán" (Isaías 40:30-31 RV 1960).
¿Amo esos dos versos en Isaías, y usted? Fueron de los primeros que memoricé como una nueva creyente hace ya varias décadas. Pero debo de confesar que los amé porque me concentré en la imagen de "se levantarán alas como las águilas", sin percatarme en la parte que dice, "los que espera en el SEÑOR".
Si, lo sé, como la mayor parte de ustedes he oído la enseñanza sobre como las águilas madres comienzan a quitar las plumas suaves de los nidos de sus bebés para hacer ese lugar seguro menos y menos cómodo hasta que el tratar de volar se hace más atractivo que el quedarse en donde ellas están. Entendí que a veces Dios tiene que hacer nuestras zonas de comodidad personal un poco más incómodas antes que aceptemos el desafío de elevarnos a mayores alturas. Pero yo todavía no hacía caso a la parte de "esperar a JEHOVÁ". ¿Quiero decir, seriamente, quién quiere esperar más tiempo o más a menudo de lo que ya hacemos?
Esperamos en las líneas de los supermercados; esperamos en salas de espera a ser llamados para ver al doctor y luego esperar en algún sitio en un cubículo diminuto con una temperatura media de 37 grados hasta que él llegue; esperamos resultados de prueba, cartas, llamadas telefónicas, correos electrónicos, un golpe a la puerta, nuestra comida para que llegue a la mesa vía el mesero… es interminable. Pero la mayor parte de esa espera es hecha porque no tenemos ninguna opción si queremos recibir los resultados deseados.
¿Cómo es eso diferente de esperar a Dios? No lo es. Si queremos elevarnos como águilas, correr y no ponernos cansados, andar y no ser débiles, DEBEMOS esperar en el SEÑOR – sin importar cuánto tiempo toma. Y esto es difícil en nuestra cultura de satisfacción-inmediata.
Esta verdad parece sobre todo relevante cuando comenzamos el Año Nuevo. A mí, por una parte no me gustaría nada mejor que elevarme con las águilas este año, pero puede ser que Dios quiere que yo le dedique más tiempo esperándolo a Él antes de que eso pase. En cambio mientras espero, pueda que solo me encuentre picoteando y empujando alrededor con los pavos y las gallinas. Pero si es allí donde Dios quiere que yo espere, esperar es lo que debo de hacer, porque esperar en Él es el requisito previo para elevarse con las águilas.
Deseo que todos ustedes se animen este año cuando se encuentren esperando … una vez más… como para siempre…hasta que Dios tira aquella última pluma del nido y lo libera para que pueda elevarse. Porque Él es fiel y siempre a tiempo, y porque Sus proyectos para nosotros son tanto mejores que los nuestros propios, le prometo que va a valer la pena esperar.

But those who wait on the LORDShall renew their strength;
They shall mount up with wings like eagles, They shall run and not be weary,
They shall walk and not faint (Isaiah 40:30-31, NKJV).
I love those two verses in Isaiah, don't you? They were among the first I memorized as a new believer several decades ago. But I must admit that I loved them because I focused on the "mount up with wings like eagles" image, skimming right over that "wait on the LORD" part.
Oh, I know, like most of you I've heard the teaching about how mother eagles start removing the soft feathers from their babies' nest to make that safe haven less and less comfortable until trying to fly becomes more appealing than remaining where they are. I understood that sometimes God has to make our personal comfort zones a little more uncomfortable before we'll accept the challenge to soar to greater heights. But I still ignored the "wait on the LORD" part. I mean, seriously, who wants to wait any longer or more often than we already do?
We wait in checkout lines at the grocery store; we wait in waiting rooms to be called in to see the doctor and then wait somewhere in a tiny cubicle with an average temperature of 37 degrees until he arrives; we wait for test results, letters, phone calls, emails, a knock on the door, our meal to arrive at our table via the waiter…the list is endless. But most of that waiting is done because we have no choice if we want to receive the desired results.
How is that different from waiting on God? It isn't. If we want to soar like eagles, to run and not grow weary, to walk and not faint, we MUST wait on the LORD—no matter how long it takes. And that's tough in our instant-gratification culture.
This truth seems especially relevant as we begin the New Year. I, for one, would like nothing better than to soar with the eagles this year, but it may be that God wants me to spend more time waiting before that happens. And while I'm waiting, I just may find myself pecking and poking around with the turkeys and chickens instead. But if that's where God wants me to wait, then wait I must, for waiting on Him is the prerequisite for soaring with the eagles.
May you all be encouraged this year when you find yourself waiting yet again…still…seemingly forever…until God pulls that last feather from the nest and releases you to soar. Because He is faithful and always on time, and because His plans for us are so much better than our own, I promise you that it will all be worth the wait.
***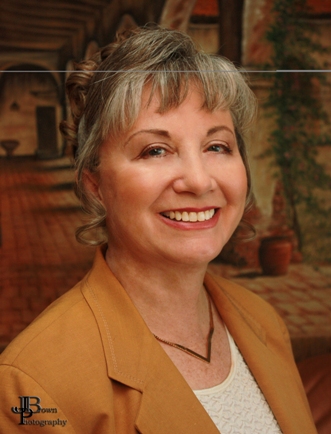 Kathi Macias, popular speaker and prolific author, is an Angel-award winning writer who has published nearly thirty books, including her latest releases, Mothers of the Bible Speak to Mothers of Today (New Hope Publishers) and My Son John (a novel from Sheaf House). Whether keyboarding her latest book, keynoting a conference, or riding on the back of her husband's Harley, Kathi "Easy Writer" Macias is a lady on a mission to communicate God's vision. Her insightful words—filled with passion, humor and soul nourishment—refresh audiences from all walks of life. Join Kathi as she hosts "Write the Vision" every Thursday from 6—7 p.m. (Pacific Time) via THE International Christian Network (www.theicn.com). To learn more about Kathi or to book her for your next event, visit www.KathiMacias.com. Spanish translations by Cynthia Alcantara (cynthia.alcantara1@gmail.com).