"Los hijos de Elí eran hombres impíos, y no tenían conocimiento de Jehová" -- 1 Samuel 2:12
Las declaraciones y pasajes tristes abundan en las Escrituras, pero ninguno más triste que el que está encima. Eli era un sacerdote, y aún la Biblia nos dice que sus hijos eran corruptos "y ellos no tenían conocimiento de Jehová." Todos nosotros experimentamos acontecimientos y situaciones angustiosas en nuestras vidas, pero como madre no puedo pensar en nada peor que mis hijos no conozcan al Señor. De hecho, es la oración diaria de mi corazón — que no sólo mis hijos sino también mis nietos y bisnietos también conocerán y servirán y amarán al Señor.
Debo confesar que hay veces que me distraigo de la pasión de orar por ese resultado en las vidas de mi familia. Cuando las cosas van bien — ellos están felizmente casados, tienen empleos buenos, disfrutan de una salud excelente - casi me olvido de lo temporal que eso es. Recuerdo que una señora una vez me dijo que ella prefería tener a su hijo en la celda de los condenados a muerte en la prisión sirviendo a Jesús que disfrutando de una vida fácil como la de un presidente de alguna gran empresa y viviendo en una gran mansión sin conocer al Salvador. Sus palabras me impresionaron al principio, hasta que consideré la verdad de lo que ella dijo. ¿Por supuesto, ninguno de nosotros quiere ver a un ser querido pasar ningún tiempo en la prisión, pero cuándo recordamos que nuestro tiempo en esta tierra es sólo un parpadeo de ojos con relación a la eternidad, esto cambia nuestra perspectiva, verdad?
Hoy hago un nuevo compromiso de orar con pasión, no sólo por mi propia familia, pero por cada uno que cruza mi camino y no conoce a Jesús como su Salvador. Quiero ser capaz de decirle a cada uno de ellos que ellos realmente "conocen al Señor," porque entonces también puedo decir, en las palabras de 3 Juan 1:4, "¡No tengo yo mayor gozo que este, el oír que mis hijos andan en la verdad!"Que esto sea así que cuando oremos con pasión por aquellos que necesitan doblar su rodilla al Nombre sobre todo nombre, el Nombre de Jesús!
***
Now the sons of Eli were corrupt; they did not know the Lord-- 1 Samuel 2:12
Sad statements and passages abound in the Scriptures, but none sadder than the one above. Eli was a priest, and yet the Bible tells us that his sons were corrupt and "they did not know the Lord." We all experience heartbreaking events and situations in our lives, but as a parent I can't think of anything worse than my children not knowing the Lord. In fact, that is the prayer of my heart daily—that not only my children but also my grandchildren and great grandchildren will also know and serve and love the Lord.
I must admit there are times I get sidetracked from the passion of praying for that result in my family's lives. When things are going well—they're happily married, have good jobs, enjoy excellent health—I almost forget how temporal that is. I remember a lady once told me she'd rather have her son on death row in prison serving Jesus than enjoying an easy life as a CEO of a large company and living in a mansion without knowing the Savior. Her words shocked me at first, until I considered the truth of her statement. Of course, none of us wants to see someone we love spending time in prison, but when we remember that our time on this earth is but a blink of an eye in relation to eternity, it changes our perspective, doesn't it?
Today I am making a recommitment to pray with passion, not only for my own family but for everyone who crosses my path and does not know Jesus as Savior. I want to be able to say of each of them that they truly "know the Lord," for then I can also say, in the words of 3 John 1:4, "I have no greater joy than to hear that my children walk in truth." May this be so as we pray with passion for those who need to bow their knee to the Name above all names, the Name of Jesus!
***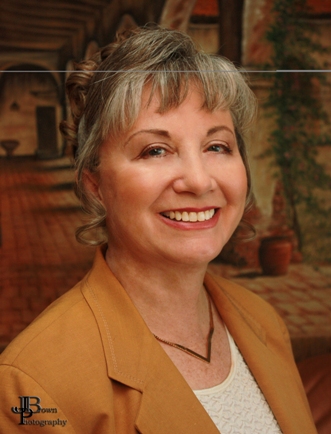 Kathi Macias, popular speaker and prolific author, is an Angel-award winning writer who has published nearly thirty books, including her latest releases, Mothers of the Bible Speak to Mothers of Today (New Hope Publishers) and My Son John (a novel from Sheaf House). Whether keyboarding her latest book, keynoting a conference, or riding on the back of her husband's Harley, Kathi "Easy Writer" Macias is a lady on a mission to communicate God's vision. Her insightful words—filled with passion, humor and soul nourishment—refresh audiences from all walks of life. Join Kathi as she hosts "Write the Vision" every Thursday from 6—7 p.m. (Pacific Time) via THE International Christian Network (www.theicn.com). To learn more about Kathi or to book her for your next event, visit www.KathiMacias.com. Spanish translations by Cynthia Alcantara (cynthia.alcantara1@gmail.com).