He aprendido a contentarme, cualquiera que sea mi situación: así para tener abundancia como para padecer necesidad. (Filipenses 4:11-12 RV 1960).
Últimamente no puedo lograr sacar las palabras de mi mene a aquel maravilloso y viejo himno que dice, "Todo Está Bien con Mi Alma". De hecho, lo he estado cantando toda esta mañana. Después de unos coros comencé a reflexionar sobre el estado de quién escribió esas palabras llenas de fe inmediatamente después de haber perdido a su familia entera. Él escribió con un corazón quebrado y, sin duda, tuvo que secarse muchas lágrimas en el proceso, pero aún así su fe no fue dañada ni destruida. Él pudo declarar, entre su devastador dolor y su pérdida, que él sabía que su alma estaba segura en las manos cicatrizadas por los clavos de Su Salvador.
Ahora examino mi propia fe. ¿Está todo bien con mi alma — sin tener en cuenta las circunstancias? Encuentro fácil confiar en Dios y cantar Sus alabanzas cuando el desafío más grande que afronto es cumplir con la fecha en que debo de completar lo que escribo o la planificación de una comida para una ocasión especial. ¿Pero y cuando mis exigencias "cotidianas" se desboronan — cuando pierdo un ser amado o mi única fuente de ingresos se seca o descubro que tengo una enfermedad terminal? ¿Está todo todavía "bien con mi alma" entonces, o me encuentro preguntándole a Dios como si yo sabía más o me preocupé más o planeé mejor que Él?
¿Quiero parecerme al escritor del himno que declaró que todo estaba bien con su alma, aun cuando todo lo familiar y apreciado se ha perdido, y usted? Por supuesto, la única forma de llegar a ese punto es sumergirnos en Su presencia y amor ahora, mientras nuestras situaciones están todavía relativamente positivas. Me vuelvo a comprometer de nuevo para hacer esto, diariamente e incondicionalmente. ¿Desea usted afiliarse a mí?
I have learned in whatever state I am, to be content:
I know how to be abased, and I know how to abound
(Philippians 4:11-12, NKJV).
Lately I can't get the words to that wonderful old hymn "It Is Well with My Soul" out of my mind. In fact, I've been singing it all morning. After a few choruses I began reflecting on the state of the hymnist who penned those faith-filled words just after losing his entire family. He wrote with a broken heart and, no doubt, had to wipe away many tears in the process, and yet his faith was not damaged or destroyed. He could declare, amidst devastating pain and loss, that he knew his soul was safe in the nail-scarred hands of His Savior.
Now I'm examining my own faith. Is it well with my soul—regardless of circumstances? I find it easy to trust God and sing His praises when the biggest challenge I face is meeting a writing deadline or planning a special holiday meal. But what about when my "world" caves in—when I lose a loved one or my only source of income dries up or I discover I have a terminal disease? Is everything still "well with my soul" then, or do I find myself questioning God as if I knew more or cared more or planned better than He?
I want to be like the hymn writer who declared that is was well with his soul, even when everything familiar and cherished is stripped away, don't you? Of course, the only way to get to that point is to immerse ourselves in His presence and love now, while our situations are still relatively positive. I'm recommitting myself to do that, daily and wholeheartedly. Will you join me?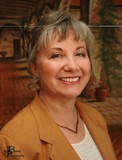 Kathi Macias, popular speaker and prolific author, is an Angel-award winning writer who has published nearly thirty books, including her latest releases, Mothers of the Bible Speak to Mothers of Today (New Hope Publishers) and My Son John (a novel from Sheaf House). Whether keyboarding her latest book, keynoting a conference, or riding on the back of her husband's Harley, Kathi "Easy Writer" Macias is a lady on a mission to communicate God's vision. Her insightful words—filled with passion, humor and soul nourishment—refresh audiences from all walks of life. Join Kathi as she hosts "Write the Vision" every Thursday from 6—7 p.m. (Pacific Time) via THE International Christian Network (www.theicn.com). To learn more about Kathi or to book her for your next event, visit www.KathiMacias.com. Spanish translations by Cynthia Alcantara (cynthia.alcantara1@gmail.com).