"Todo lo puedo en Cristo que me fortalece" (Filipenses 4:13 RV 1960).
No puedo decirles cuántas veces me he parado y he mirado alrededor mío las muchas cosas en las que estoy involucrada — los sitios a donde Dios me envía, las oportunidades de ministerio que Él me abre, la gente con quien Él permite que yo me relacione — y he sentido las ganas de gritar, ¿"Dios, está seguro? ¿Seriamente, Señor, sabe Usted quien está aquí al final de la cuerda?"
No es una reacción poco común, por supuesto, y que sin duda usted ha experimentado más que una vez. Cuando apartamos el enfoque de Dios y en las cosas que Él ha permitido traer a nuestras vidas (muy parecido a Pedro cuando caminó sobre el agua hasta que apartó sus ojos de Jesús y mirara las olas que se arremolinan alrededor de él), es fácil, y hasta natural, sentirse abrumado. ¿Y sabe usted qué? Periódicamente puede ser una cosa buena. No hay nada mejor que pueda reenfocar nuestros ojos en Él que es quién nos ha llamado y nos ha equipado para realizar nuestra vocación que mirar el montón de cosas que se han amontonado y que tenemos que hacer. Nuestra reacción en ese punto es la desesperación. ¡"Nunca podré hacer esto! ¡Esto es imposible!"
Por supuesto que no podemos hacerlo nosotros mismos, y por supuesto es imposible. De hecho, Jesús dijo, "separados de mí nada podéis hacer" (San Juan 15:5, RV 1960). Pero el otro lado de esa moneda — el que nos permite sentir alegría en el hecho que por medio de nuestra propia fuerza no podemos hacer NADA — es el versículo en Filipenses que declara, "TODO lo puedo en Cristo que me fortalece" (mi énfasis).
Todo es sobre nuestro enfoque. Cuando nos concentramos en las muchas cosas que nos rodean – gente, situaciones, circunstancias, problemas, necesidades de ministerio — nos sentimos casi aplastados por nuestra inhabilidad de llevar a cabo algo. Pero cuando nos reenfocamos en Aquel quien con Su palabra trajo el mundo a la existencia, quién vino a la tierra para pagar por nuestro rescate, y quién ahora mismo intercede por nosotros, entonces podemos avanzar en la confianza que por medio de Él, podemos hacer todo lo que Él se ha propuesto que nosotros hagamos.
"I can do all things through Christ who strengthens me" (Philippians 4:13, NKJV).
I can't tell you how many times I've stopped and looked around at the many things I'm involved in—the places God sends me, the ministry opportunities He opens to me, the people He allows me to interact with—and felt like crying out, "God, are You sure? Seriously, Lord, do You know who You have on the end of the string here?"
Not an uncommon reaction, of course, and no doubt one you've experienced more than once. When we get our focus off God and onto the things He has allowed to come into our lives (much like Peter who walked on water until he took his eyes off Jesus and looked at the swirling waves around him), it is easy, and even natural, to feel overwhelmed. And you know what? Periodically that may be a good thing. There is nothing that can get our eyes re-focused on the One who has called us and equipped us to fulfill that calling than to look at our to-do pile. Our reaction at that point is hopelessness. "I can never do this! This is impossible!"
Of course we can't do it ourselves, and of course it's impossible. In fact, Jesus said, "Without Me you can do nothing" (John 15:5, NKJV). But the other side of that coin—the one that enables us to rejoice in the fact that in our own strength we can do NOTHING—is the verse in Philippians that declares, "I can do ALL things through Christ who strengthens me" (emphasis mine). It's all about our focus. When we hone in on the many things that surround us—people, situations, circumstances, problems, ministry needs—we are nearly crushed by our inability to accomplish anything. But when we refocus on the One who spoke the world into existence, who came to earth to pay our ransom, and who even now intercedes for us, then we can move forward in the confidence that by depending on Him, we can do all that He has purposed for us to do.
***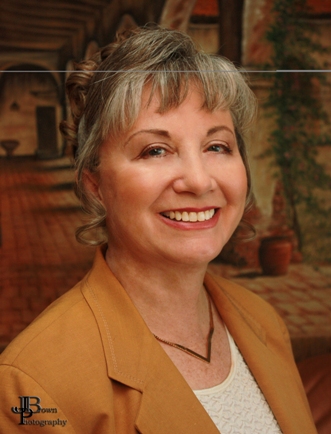 Kathi Macias, popular speaker and prolific author, is an Angel-award winning writer who has published nearly thirty books, including her latest releases, Mothers of the Bible Speak to Mothers of Today (New Hope Publishers) and My Son John (a novel from Sheaf House). Whether keyboarding her latest book, keynoting a conference, or riding on the back of her husband's Harley, Kathi "Easy Writer" Macias is a lady on a mission to communicate God's vision. Her insightful words—filled with passion, humor and soul nourishment—refresh audiences from all walks of life. Join Kathi as she hosts "Write the Vision" every Thursday from 6—7 p.m. (Pacific Time) via THE International Christian Network (www.theicn.com). To learn more about Kathi or to book her for your next event, visit www.KathiMacias.com. Spanish translations by Cynthia Alcantara (cynthia.alcantara1@gmail.com).