Luego nosotros los que vivimos, los que hayamos quedado, seremos arrebatados juntamente con ellos en las nubes para recibir al Señor en el aire, y así estaremos siempre con el Señor. (1 Tesalonicenses 4:17 RVR 1960).
¡"HINE HUBA!"
Esto significa "He aquí, Él viene" en hebreo — y es por lo que estoy más agradecida esta semana cuando nos preparamos para nuestro día anual de Acción de Gracias.
La verdad es que estoy agradecida por mi familia, por nuestra cómoda casa, por la provisión generosa de alimentos — no sólo en el Día de Acción de Gracias, pero por todo el año — y por el gozo de la amistad y compañerismo y muchas otras bendiciones que son innumerables. ¿Pero aparte de la promesa que Jesús volverá a nosotros — ya sea individualmente cuándo nuestro tiempo aquí en la tierra se termine o al recoger Su Iglesia de todas las tribus y lenguas y naciones — ¿que significará cualquier resto que quede? Será todo temporal y, por lo tanto, inútil. Saber que le pertenecemos al Cristo Resucitado y que Él nunca, jamás nos abandonará sin tener en cuenta que situaciones o circunstancias podríamos soportar debería ser suficiente para hacer que nosotros andemos en "una actitud de la gratitud" durante todo el año, cada momento de nuestras vidas.
Estas palabras familiares al viejo himno lo resumen bien:
"Ninguna amenaza del infierno, ningún esquema del hombre
Pueden arrancarme jamás de Su mano,
Hasta que Él vuelva o me llame a Su morada
Aquí en la sangre de Cristo estoy de pie. "
¡Si hemos recibido a Cristo Resucitado como nuestro Salvador y SABEMOS que nuestra eternidad con Él es asegurada debido al gran rescate que Él pagó por la compra de nuestro perdón, entonces juntos podemos nosotros lanzar un grito en gratitud, "HINE HUBA!"
Aún así, ven Señor Jesús.
Then we who are alive and remain shall be caught up together with them
in the clouds to meet the Lord in the air. And thus we shall always be
with the Lord (1 Thessalonians 4:17, NKJV).
"HINE HUBA!"
That's "Behold, He comes" in Hebrew—and that's what I'm most thankful for this week as we prepare for our annual day of Thanksgiving.
True, I am thankful for my family, for our comfortable home, for bountiful provision of food—not just at Thanksgiving, but all year long—and for the joy of friendship and fellowship and countless other blessings. But apart from the promise that Jesus will return for us—whether individually when our time here on earth is over or to gather together His Church from all tribes and tongues and nations—what would any of the rest of it mean? It would all be temporal and, therefore, pointless. Knowing that we belong to the Risen Christ and that He will never, ever forsake us regardless of what situations or circumstances we might endure should be enough to cause us to walk in an "attitude of gratitude" all year long, every moment of our lives.
These familiar words to the old hymn sum it up well:
"No threat of hell, no scheme of man
Can ever pluck me from His hand,
'Til He returns or calls me home
Here in the blood of Christ I stand."
If we have received the risen Christ as our Savior and KNOW that our eternity with Him is assured because of the great ransom He paid to buy our pardon, then together may we cry out in gratitude, "HINE HUBA!"
Even so, come Lord Jesus….
***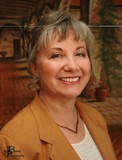 Kathi Macias, popular speaker and prolific author, is an Angel-award winning writer who has published nearly thirty books, including her latest releases, Mothers of the Bible Speak to Mothers of Today (New Hope Publishers) and My Son John (a novel from Sheaf House). Whether keyboarding her latest book, keynoting a conference, or riding on the back of her husband's Harley, Kathi "Easy Writer" Macias is a lady on a mission to communicate God's vision. Her insightful words—filled with passion, humor and soul nourishment—refresh audiences from all walks of life. Join Kathi as she hosts "Write the Vision" every Thursday from 6—7 p.m. (Pacific Time) via THE International Christian Network (www.theicn.com). To learn more about Kathi or to book her for your next event, visit www.KathiMacias.com. Spanish translations by Cynthia Alcantara (cynthia.alcantara1@gmail.com).