"El Espíritu mismo da testimonio a nuestro espíritu, de que somos hijos de Dios"
(Romanos 8:16 RV 1960).
Recientemente puse en mi página de "Facebook": "la mayor tragedia no es la muerte, pero la vida sin Jesús." Tuve bastantes respuestas, todas de aspecto positivo excepto una. Un hombre que no conozco respondió que aunque él una vez fue un monje y leyó la Biblia muchas veces, él no cree que alguien pueda saber con seguridad si Dios existe o que Él siente amor por nosotros.
Esa es una de las declaraciones más tristes que he oído alguna vez, aunque él no sea ciertamente el primero en expresarlo. Pero al minuto que lo leí comencé a orar por este hombre "oídos para oír" y un corazón para responder a la firme y pequeña voz de Dios, cortejando y llamándolo al corazón del Padre. La mejor postura de este hombre era que él dejara de hablar y sólo escuchara para ver si lo que yo dije sobre Dios es verdadero. Por supuesto, creo que nuestro fiel Señor le mostrará que si lo es.
¿No es eso una cosa asombrosa que alguien que una vez leyó las Escrituras con regularidad y había dedicado aparentemente su vida a Dios pueda apartarse de esa experiencia sin saber si Dios existe o no? Y aún así la Biblia está clara que sin el Espíritu de Dios que mora dentro de nosotros es imposible conocer a Dios íntimamente o entender algo de lo que Él dice.
Por eso este versículo en Romanos 8 es tan importante. ¿Una vez que hemos recibido a Cristo como el Salvador y Su Espíritu ha venido a morar en nosotros, cómo podemos alguna vez dudar de Su existencia o Su amor por nosotros? Él vive dentro de nosotros, y Él continuamente nos asegura que le pertenecemos. Somos Sus hijos, y Él nunca nos dejará o abandonará. Sin tener en cuenta lo que pasa alrededor de nosotros, que dificultades encontramos o sufrimientos que soportamos, SABEMOS que SABEMOS que SABEMOS que Dios es verdadero, Él nos ama, y le pertenecemos a Él para siempre. No hay nada que alguien pueda decir o hacer para convencernos de otra forma.
Pero tan seguramente como sabemos que estas cosas son verdaderas, aquellos que no tienen el Espíritu de Dios morando en ellos no pueden saberlo o entenderlo. No podemos luchar o argumentan con alguien para que ellos vengan al Reino, pero podemos orar para que Dios se revele a ellos para que también ellos puedan invitar al Espíritu de Dios a venir y morar dentro de ellos. Cuando ellos lo hacen, toda la duda se quitará y será lavada por el aseguramiento bendito que ellos le pertenecen a Él - para siempre y siempre.
Oren junto conmigo por Konrad y tantos otros como él, ¿lo harán? Sólo el Espíritu de Dios puede traer la paz y el aseguramiento que ellos necesitan para saber más allá de la duda que ellos nunca más experimentarán la mayor tragedia de todas – la vida sin Jesús.
The Spirit Himself bears witness with our spirit that we are children of God
(Romans 8:16, NKJV).
I recently posted this quote on my Facebook page: "The greatest tragedy is not death, but life without Jesus." I had quite a few responses, all positive except one. A man I don't know responded that though he had once been a monk and had read the Bible through countless times, he did not believe that anyone could know for certain that God existed or that He cares for us.
That was one of the saddest statements I've ever heard, though he's certainly not the first to voice it. But the minute I read it I began to pray that the Lord would give this man "ears to hear" and a heart to respond to the still, small voice of God, wooing and calling him to the Father's heart. The most recent post from this man was that he would stop speaking and just listen to see if what I said about God is true. Of course, I'm believing that our faithful Lord will show him that it is.
Isn't it an amazing thing that someone who once read the Scriptures regularly and had seemingly devoted his life to serving God could come away from that experience not knowing if God even exists? And yet the Bible is clear that without the Spirit of God living inside us it is impossible to know God intimately or to understand anything He says.
That's why this verse in Romans 8 is so important. Once we have received Christ as Savior and His Spirit has come to dwell in us, how can we ever doubt His existence or His love for us? He lives inside of us, and He continually assures us that we belong to Him. We are His children, and He will never leave or abandon us. Regardless of what goes on around us, what difficulties we encounter or sufferings we endure, we KNOW that we KNOW that we KNOW that God is real, He loves us, and we belong to Him—forever. There is nothing anyone can say or do to convince us otherwise.
But just as surely as we know these things to be true, those who do not have the Spirit of God living in them cannot know or understand them. We can't arm wrestle or argue anyone into the Kingdom, but we can pray that God will reveal Himself to them so they too can invite God's Spirit to come and dwell inside them. When they do, all doubt will be gone, washed away by the blessed assurance that they belong to Him—forever and always.
Pray with me for Konrad and so many others like him, will you? Only God's Spirit can bring the peace and assurance they need to know beyond doubt that they will never again experience the greatest tragedy of all—life without Jesus.
***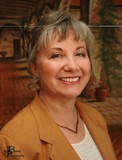 Kathi Macias, popular speaker and prolific author, is an Angel-award winning writer who has published nearly thirty books, including her latest releases, Mothers of the Bible Speak to Mothers of Today (New Hope Publishers) and My Son John (a novel from Sheaf House). Whether keyboarding her latest book, keynoting a conference, or riding on the back of her husband's Harley, Kathi "Easy Writer" Macias is a lady on a mission to communicate God's vision. Her insightful words—filled with passion, humor and soul nourishment—refresh audiences from all walks of life. Join Kathi as she hosts "Write the Vision" every Thursday from 6—7 p.m. (Pacific Time) via THE International Christian Network (www.theicn.com). To learn more about Kathi or to book her for your next event, visit www.KathiMacias.com. Spanish translations by Cynthia Alcantara (cynthia.alcantara1@gmail.com).