"Y cantaban las mujeres que danzaban, y decían:
Saúl hirió a sus miles. Y David a sus diez miles."
Y se enojó Saúl en gran manera, y le desagradó este dicho (1 Samuel 18:7- 8 RV 1960).
Saúl y David eran ambos israelitas, parte del pueblo elegido de Dios Ellos podían alabarse el uno al otro. David reconoció esta verdad, pero por lo visto el Rey Saúl no lo hizo así. Cuando las mujeres comenzaron a cantar sobre el triunfo reciente de Israel en la batalla, todo lo que Saúl podía oír era que David consiguió más reconocimiento que él. Esto lo enojó. El versículo nueve nos dice que a partir de aquel día, Saúl miraba a David con sospecha y disgusto, y finalmente hasta intentó asesinar a David.
Esta es una reacción extrema, por no decir más, pero me pregunto si algunos de nosotros que estamos "en el mismo equipo" a veces también nos disgustamos cuando otros son reconocidos más que nosotros. Quizás usted canta en el ministerio de alabanza, y aunque el grupo de alabanza a menudo sea congratulado desde el púlpito, un cantante en particular (además de usted) parece recibir la mayor parte de la gloria de parte de la congregación. Tal vez usted ha oído que su libro ha bendecido a muchos lectores, pero este es el libro de alguien más que gana todos los premios. ¿Indudablemente esa clase de reconocimientos no nos manda a un frenesí cruel, pero es posible que estas noticias nos disgusten y comenzamos a observar a los demás de un modo diferente? ¿Levantan los celos o la envidia su fea cabeza?
A todos nosotros nos gusta ser reconocidos por nuestro difícil trabajo y logros, pero dudo que cualquiera de nosotros conscientemente desee abrigar resentimiento hacia otros por sus éxitos. Si mantenemos presente que realmente estamos en el mismo equipo, sirviendo a
Aquel que trajo el mundo a la existencia y aún lo visitó con el corazón de un Siervo humilde, estaremos mejor capacitados de guardar la competición fuera de la ecuación y en cambio alegrarnos con los demás y alentarlos.
¿Hay por allí alguien que usted pueda animar o congratular hoy, alguien que puede haber sido recompensado de algún modo como a usted le hubiera gustado ser elogiado(a)? Pídale a Dios perdonar cualquier pensamiento envidioso que usted haya podido tener, cambiar su corazón, y permitirle ir avanzado y ofrecer las palabras que usted sabe que Dios quiere que usted diga. Los resultados serán triples: un lazo más fuerte entre usted y aquel hermano o hermana que sirve al mismo Señor y Salvador que usted; ser un testigo poderoso para aquellos que nos miran a nosotros y pasan pendientes de nuestras palabras/acciones; y la gloria al Nombre sobre todo otro nombre, sirviendo juntos en Su equipo universal de humildes seguidores.
***
"Saul has slain his thousands,
And David his ten thousands."
Then Saul was very angry, and the saying displeased him (1 Samuel 18:7-8, NKJV).
Saul and David were both Israelites, part of God's chosen people; they were on the same team and therefore should have been supporting one another. David recognized this truth, but apparently King Saul did not. When the women began to sing about Israel's recent triumph in battle, all Saul could hear was that David got more credit than he. That made him angry. Verse nine tells us that from that day forward, Saul eyed David with suspicion and displeasure, and eventually even attempted to murder David.
This is an extreme reaction, to say the least, but I wonder if some of us who are "on the same team" sometimes become displeased when others are honored more than we are. Perhaps you sing in the choir, and though the choir is often complimented from the pulpit, one particular singer (other than yourself) seems to receive the most kudos from the congregation. Maybe you've heard that your book has blessed many readers, but it's someone else's book that wins all the awards. Doubtless that sort of slight doesn't send us into a murderous frenzy, but is it possible the news displeases us and we begin to eye others in a different way? Does jealousy or envy raise its ugly head?
We all like to be recognized for our hard work and achievements, but I doubt that any of us consciously wishes to harbor resentment toward others for their successes. If we will keep in mind that we really are on the same team, serving the One who spoke the world into existence and yet visited it with a humble Servant's heart, we will better be able to keep competition out of the equation and instead rejoice with others and cheer them on.
Is there someone you need to encourage or congratulate today, someone who may have been rewarded in a way you had hoped for yourself? Ask God to forgive any envious thoughts you might have, to change your heart, and to enable you to step forward and offer the words you know God wants you to say. The results will be threefold: a stronger bond between you and that brother or sister who serves the same Lord and Savior as you; a powerful witness to those watching us and weighing our words/actions; and glory to the Name above all names, the only One who graciously allows us to partner with Him in ministry, serving together on His universal team of humble followers.
***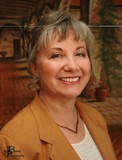 Kathi Macias, popular speaker and prolific author, is an Angel-award winning writer who has published nearly thirty books, including her latest releases, Mothers of the Bible Speak to Mothers of Today (New Hope Publishers) and My Son John (a novel from Sheaf House). Whether keyboarding her latest book, keynoting a conference, or riding on the back of her husband's Harley, Kathi "Easy Writer" Macias is a lady on a mission to communicate God's vision. Her insightful words—filled with passion, humor and soul nourishment—refresh audiences from all walks of life. Join Kathi as she hosts "Write the Vision" every Thursday from 6—7 p.m. (Pacific Time) via THE International Christian Network (www.theicn.com). To learn more about Kathi or to book her for your next event, visit www.KathiMacias.com. Spanish translations by Cynthia Alcantara (cynthia.alcantara1@gmail.com).