"De modo que si alguno está en Cristo, nueva criatura es; las cosas viejas pasaron; he aquí todas son hechas nuevas" (2 Corintios 5:17 RV 1960).
Cuando pasamos a partir de un año al siguiente, muchas personas hacen así con una lista de resoluciones. Yo solía hacer esto, hasta que llegué a realizar que probablemente no las seguiría ya pasando febrero, a lo más. En cambio ahora uso ese tiempo de pasar de un año al otro para poner en una lista mis bendiciones del año pasado y mis peticiones de oración para el año venidero.
Algunas personas pueden llamar esto una lista de grandes y últimos deseos, y supongo que lo es, hasta cierto punto. Pero es mucho más eternamente enfocada que esto. Una lista de grandes y últimos deseos por lo general consiste en todas las cosas que una persona quiere hacer antes de morir - subir al Mt. Everest, ir al Gran Cañón del Colorado, saltar de un aeroplano absolutamente bueno con esperanzas que el paracaídas funcione — pero eso no es de lo que yo hablo. Me refiero a una lista de oración por aquellas cosas que son las más cercanas y las más queridas de mi corazón, deseos que no se cambiarán con el viento (o las circunstancias o la edad). Uno de los más importantes es la salvación de mis seres queridos.
Desde hace que yo me convertí en una creyente en 1974, oré diariamente por la salvación de mi papá. Sin embargo, cada enero también expresamente lo puse en una lista como uno de mis enfoques de oración para ese año. 1999 no fue diferente — salvo que mi papá cumplió 88 años ese año y su salud se deterioraba rápidamente. Durante la tercera semana de octubre — el año final de la vida de mi querido padre — él en efecto recibió realmente a Jesús como su Salvador, y luego puntualmente se fue a casa para estar con Él. Aunque lo echáramos de menos, nos alegramos de la fidelidad y el amor incondicional de Dios.
Tengo dos focos primarios para mi lista de oración del 2014 este año: primero, que yo sea obediente a realizar cualquier cosa que Dios me ha llamado a hacer durante esos 12 meses; segundo, la salvación de mi familia y amistades y vecinos que no conocen aún la alegría de la salvación de Dios. Hay otras peticiones, por supuesto, pero me imagino que esas dos cosas permanecerán en lo alto de mis listas anuales hasta que mi maravilloso Señor me llame a casa.
Este es un año nuevo, mis queridos lectores. Si conocemos a Cristo como nuestro Salvador, todo que se ha ido antes ha fallecido y somos criaturas nuevas en Él. ¡Que haga usted brillar Su Luz en un mundo oscuro y necesitado mientras nos movemos en esta nueva temporada del ministerio!
***
"Therefore, if anyone is in Christ, he is a new creation; old things have passed away; behold, all things have become new" (2 Corinthians 5:17, NKJV).
As we pass from one year into the next, many people do so with a list of resolutions. I used to do that, until I realized that I probably wouldn't keep them much past February, at best. Instead I now use the time of moving from one year to another to list my blessings from the past year and my prayer requests for the year to come.
Some people may call that a bucket list of sorts, and I suppose it is, to some extent. But it's much more eternally-focused than that. A bucket list is usually comprised of all the things a person wants to do before they die—climb Mt. Everest, zip-line the Grand Canyon, jump out of a perfectly good airplane in hopes the chute will work—but that's not what I'm talking about. I'm referring to a prayer list of those things that are nearest and dearest to my heart, desires that won't change with the wind (or circumstances or age). One of the top items is the salvation of my loved ones.
From the time I became a believer in 1974, I prayed daily for my dad's salvation. However, each January I also specifically listed it as one of my prayer focuses for that year. 1999 was no different—except that my dad would turn 88 that year and his health was failing fast. During the third week of October—the final year of my beloved father's life—he did indeed receive Jesus as his Savior, and then promptly went home to be with him. Though we all missed him, we rejoiced at God's faithfulness and unconditional love.
I have two primary focuses for my 2014 prayer list this year: first, that I would be obedient to fulfill whatever God has called me to during those 12 months; second, the salvation of family and friends and neighbors who don't yet know the joy of God's salvation. There are other requests, of course, but I imagine those two items will remain at the top of my annual lists until my wonderful Lord calls me home.
It's a new year, beloved. If we know Christ as our Savior, all that has gone before has passed away and we are brand new in Him. May you shine His Light in a dark and needy world as we move into this new season of ministry!
***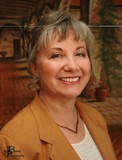 Kathi Macias, popular speaker and prolific author, is an Angel-award winning writer who has published nearly thirty books, including her latest releases, Mothers of the Bible Speak to Mothers of Today (New Hope Publishers) and My Son John (a novel from Sheaf House). Whether keyboarding her latest book, keynoting a conference, or riding on the back of her husband's Harley, Kathi "Easy Writer" Macias is a lady on a mission to communicate God's vision. Her insightful words—filled with passion, humor and soul nourishment—refresh audiences from all walks of life. Join Kathi as she hosts "Write the Vision" every Thursday from 6—7 p.m. (Pacific Time) via THE International Christian Network (www.theicn.com). To learn more about Kathi or to book her for your next event, visit www.KathiMacias.com. Spanish translations by Cynthia Alcantara (cynthia.alcantara1@gmail.com).