"Tomó también Moisés la vara de Dios en su mano" (Éxodo 4:20 RV).
"Aunque ande en valle de sombra de muerte,
No temeré mal alguno, porque tú estarás conmigo;
Tu vara y tu cayado me infundirán aliento" (Salmo 23:4 RV).
Recientemente tuve la oportunidad "de andar por el valle de la sombra de la muerte" con un vecino llamado Dave. Dave nunca había profesado una creencia en Cristo ni hasta había reconocido a Dios en absoluto, excepto usar Su nombre como una palabra de maldición. Aparte de esto, él era un hombre un buen hombre y un vecino agradable, así como un ciudadano observante de la ley. Cuando él se puso muy enfermo y el doctor dijo que no se iría vivo del hospital, algunos miembros de su familia sabían que yo soy un ministro con licencia y me pidieron que lo fuera a ver.
Mi marido y yo nos fuimos inmediatamente, y en el momento que lo vimos era obvio que ya estaba en sus últimas horas de vida. Conectado a tubos y agujas y máquinas, él parecía estar en un estado de coma, aunque el doctor dijo que él estaba casi seguro que Dave podía oírnos. Comencé a hablar con él de la única cosa que realmente importa en la vida, y esto es una relación personal con Jesucristo. Sus ojos parpadearon y se abrieron, y él me dio una breve sonrisa de reconocimiento.Yo podía deducir por sus ojos que él escuchaba. Tuvimos una conversación corta pero significativa sobre su necesidad de recibir a Jesús como su Salvador, entonces oramos juntos. Vi una paz sobre el rostro de Dave y su cuerpo relajado. Cuando le pregunté si él entendió lo que había pasado y si sabía que Jesús estaba listo para caminar con él por el valle de sombra de la muerte, él me dijo que si con la cabeza y susurró, "Sí". Unas horas más tarde, él completó su viaje por aquel valle en los brazos del Padre.
Algunos de los miembros de su familia y sus amigos vinieron hacia mí después y me dijeron cosas como, "sé que Dave está en paz ahora" "o creo que Dave está en el cielo ahora. ¿Sus razones para creer esto? Todos declararon la misma cosa: "Dave era un hombre bueno."
Triste. Sin embargo muchos creen esta misma mentira, ¿que cualquiera de nosotros podríamos irse al cielo solamente porque somos buenos? Jesús estaba completamente claro cuando Él dijo, "Ninguno hay bueno sino uno: Dios"(San Mateo 19:17).
Moisés vino para entender esta verdad crucial. Un antiguo pastor que estaba acostumbrado a cargar su propia vara mientras cuidaba a las ovejas bajo su protección, Moisés no se no atrevía a entrar en la presencia del Faraón dependiendo en su fuerza humana y débil. En cambio él "tomó la vara de Dios en su mano" (Éxodo 4:20) antes de comenzar el proceso de conducir al pueblo de Israel fuera la esclavitud.
El rey David sabía esta verdad my bien. También un antiguo pastor, el Salmista declaró, "Su vara y su persona, ellos me consuelan." Él sabía, especialmente cuando a menudo afrontaba la amenaza de muerte de aquellos que lo odiaban y perseguían, que solo la vara de Dios podía conducirlo con seguridad a su casa.
Dave es está seguro en su morada ahora, no porque él confió en su propia vara o bondad personal humana y frágil, pero mejor dicho porque él finalmente puso su confianza en la bondad perfecta de la vara de Dios. A ese punto él recibió la comodidad y la seguridad que él ya no tenía que temer el andar por el valle de sombra de la muerte, ya que su Salvador recién descubierto lo llevaría.
***
Moses took the rod of God in his hand (Exodus 4:20, NKJV).
Yea, though I walk through the valley of the shadow of death,
I will fear no evil;
For You are with me;
Your rod and Your staff, they comfort me (Psalm 23:4, NKJV).
I recently had the opportunity to "walk through the valley of the shadow of death" with a neighbor named Dave. Dave had never professed a belief in Christ or even acknowledged God at all, except to use His name as a curse word. Apart from that, he was a nice man and an enjoyable neighbor, as well as a law-abiding citizen. When he became extremely ill and the doctor said he would not be leaving the hospital alive, some of his family members who knew I was a licensed minister contacted me and asked me to come and see him.
My husband and I went immediately, and it was obvious the moment we saw him that he was in his last hours of life. Hooked up to tubes and needles and machines, he seemed to be in a coma, though the doctor said he was nearly certain Dave could hear us. I began to talk with him about the only thing that really matters in life, and that's a personal relationship with Jesus Christ. His eyes fluttered open, and he gave me a brief smile of recognition. I could tell from his eyes that he was listening. We had a short but meaningful conversation about his need to receive Jesus as his Savior, then we prayed together. I saw a peace wash over Dave's face as his body relaxed. When I asked him if he understood what had happened and knew Jesus stood ready to walk him through the valley of the shadow of death, he nodded and whispered, "Yes." A few hours later, he completed his journey through that valley and into the Father's arms.
Some of his family members and friends came up to me afterward and said things like, "I know Dave is at peace now" or "I believe Dave is in heaven now." Their reason for believing this? All declared the same thing: "Dave was a good man."
Sad. Yet how many believe that same lie, that any of us could possibly make it to heaven based on our own "goodness"? Jesus was quite clear when He said, "No one is good but One, that is, God (Matthew 19:17).
Moses came to understand this crucial truth. A former shepherd who was used to carrying his own rod and staff as he protected the sheep in his care, Moses dared not go into Pharoah's presence depending on his feeble human strength. Instead he "took the rod of God in his hand" (Exodus 4:20) before beginning the process of leading the people of Israel out of slavery.
King David knew this truth as well. Also a former shepherd, the Psalmist declared, "Your rod and your staff, they comfort me." He knew, particularly as he so often faced the threat of death from those who hated and persecuted him, that only God's road and staff could lead him safely home.
Dave is safely home now, not because he trusted in his own rod or staff of frail human goodness, but rather because he finally put his trust in the perfect goodness of God's rod and staff. At that point he received comfort and assurance that he no longer needed to fear walking through the valley of the shadow of death, for his newfound Savior would carry him.
***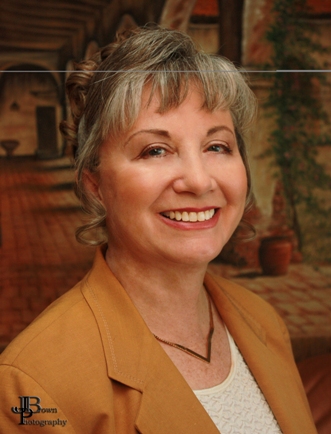 Kathi Macias, popular speaker and prolific author, is an Angel-award winning writer who has published nearly thirty books, including her latest releases, Mothers of the Bible Speak to Mothers of Today (New Hope Publishers) and My Son John (a novel from Sheaf House). Whether keyboarding her latest book, keynoting a conference, or riding on the back of her husband's Harley, Kathi "Easy Writer" Macias is a lady on a mission to communicate God's vision. Her insightful words—filled with passion, humor and soul nourishment—refresh audiences from all walks of life. Join Kathi as she hosts "Write the Vision" every Thursday from 6—7 p.m. (Pacific Time) via THE International Christian Network (www.theicn.com). To learn more about Kathi or to book her for your next event, visit www.KathiMacias.com. Spanish translations by Cynthia Alcantara (cynthia.alcantara1@gmail.com).