A los cielos y a la tierra llamo por testigos hoy contra vosotros, que os he puesto delante la vida y la muerte, la bendición y la maldición; escoge, pues, la vida, para que vivas tú y tu descendencia (Deuteronomio 30:19 RV 1960).
Recientemente vi un noticiario sobre un profesor quien se horrorizó cuando los estudiantes de una escuela secundaria pusieron fotos de ellos en el Internet con animales muertos, burlándose de los animales y usándolos en posturas grotescas. Esa misma semana vi un vídeo de jóvenes estudiantes que intimidan a una abuela que se había ofrecido como una motorista de autobús, burlándose de ella y diciéndole cosas crueles que llevaron a la pobre mujer pobre a las lágrimas.
¿Angustioso? Seguro. ¿Escandaloso? No tanto. No cuando usted considera que los niños de hoy han crecido en una sociedad que en su mayor parte no valoran la vida u honran a Quién la da. La juventud de hoy no tiene ninguna memoria de una cultura que no promovió activamente el aborto o se acercaba cada vez más hacia la legalización de la eutanasia. Ellos miraron cuando Terri Schiavo estaba hambrienta y deshidratada y llevada a la muerte por una orden judicial, y nos preguntamos por qué ellos no ven ninguna necesidad de poner un valor alto en la vida dada por Dios.
Pero esto no es solamente nuestros hijos que han sido cegados por lo que pienso es "un espíritu de aborto," significando la facilidad hacia deshacerse de cualquier vida que negativamente hace impacto o interfiere con los deseos de alguien más. Si no tenemos cuidado podemos pensar de igual manera. Cuando serví como la cuidadora primaria de mi madre durante los últimos doce años de su vida, hubo tiempos que fui llevada hasta el final de mi resistencia física y emocional. Si no hubiera sido por la fuerza del Señor para renovarme y completarme, yo podría haber sucumbido fácilmente a ese mismo proceso de pensamiento que lleva a mujeres "con embarazos inoportunos" a sacrificar el más indefenso entre nosotros por sus propios objetivos y deseos.
La Palabra de Dios para nosotros es "elegir la vida" - en cualquiera y todas las situaciones. Esta puede ser la opción más difícil a veces, pero Dios ha prometido que cuando tomamos esa opción, tanto nosotros como nuestros niños seremos bendecidos.
***
I call heaven and earth as witnesses today against you, that I have set before you life and death, blessing and cursing; therefore choose life, that both you and your descendants may live (Deuteronomy 30:19, NKJV).
I recently saw a newscast about a teacher who was horrified when high school students posted pictures of themselves with dead animals, mocking the animals and using them in grotesque poses. That same week I saw a video of junior high students bullying a grandmother who had volunteered as a bus monitor, taunting her and making cruel statements that brought the poor woman to tears.
Heartbreaking? Sure. Shocking? Not so much. Not when you consider that today's children have grown up in a society that for the most part does not value life or honor the One who gives it. Today's youth has no memory of a culture that didn't actively promote abortion or that wasn't sliding more and more toward legalizing euthanasia. They watched as Terri Schiavo was starved and dehydrated to death by court order, and we wonder why they see no need to place a high value on God-given life.
But it isn't just our children who have been blinded by what I think of as a "spirit of abortion," meaning the bent toward doing away with any life that negatively impacts or interferes with someone else's desires. If we aren't careful we can all fall into it. When I served as my mother's primary caregiver for the last twelve years of her life, there were times I was stretched to the ends of my physical and emotional endurance. Had it not been for the Lord's strength to renew and carry me through, I could easily have succumbed to that same thought process that drives women with "inconvenient pregnancies" to sacrifice the most helpless among us for their own purposes and desires.
God's Word to us is to "choose life"—in any and all situations. It may be the harder choice sometimes, but God has promised that when we make that choice, both we and our children will be blessed.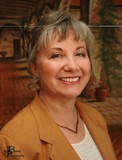 Kathi Macias, popular speaker and prolific author, is an Angel-award winning writer who has published nearly thirty books, including her latest releases, Mothers of the Bible Speak to Mothers of Today (New Hope Publishers) and My Son John (a novel from Sheaf House). Whether keyboarding her latest book, keynoting a conference, or riding on the back of her husband's Harley, Kathi "Easy Writer" Macias is a lady on a mission to communicate God's vision. Her insightful words—filled with passion, humor and soul nourishment—refresh audiences from all walks of life. Join Kathi as she hosts "Write the Vision" every Thursday from 6—7 p.m. (Pacific Time) via THE International Christian Network (www.theicn.com). To learn more about Kathi or to book her for your next event, visit www.KathiMacias.com. Spanish translations by Cynthia Alcantara (cynthia.alcantara1@gmail.com).