"Mas como se acercaba el tiempo de la promesa, la cual Dios había jurado á Abraham, el pueblo creció y multiplicóse en Egipto, hasta que se levantó otro rey en Egipto que no conocía á José. Este, usando de astucia con nuestro linaje, maltrató á nuestros padres, á fin de que pusiesen á peligro de muerte sus niños, para que cesase la generación".
Hechos 7:17-19 RV
Vivimos en tiempos emocionantes, con la promesa magnífica de Dios acercándose cuando Jesús volverá y el mundo como lo conocemos se terminará. Qué tiempo tan glorioso será ese, pero así como lo era en los días de Moisés, la vida para el pueblo de Dios puede hacerse aún más difícil en el interino.
Es fácil enfocarse en la parte del susodicho de la escritura que acentúa la opresión y el sufrimiento del pueblo de Dios; haciéndolo así, a menudo perdemos las palabras que declaran que "el pueblo [de Dios] creció y se multiplicó" cuando "el tiempo de la promesa se acercó." La mayor parte de nosotros tenemos al menos algunos amigos y seres queridos quiénes aún no han entregado sus corazones y vidas a Cristo; por lo consiguiente, dedicamos mucho de nuestro tiempo a la oración por ellos. Qué bueno es realizar que a medida que el tiempo de la promesa de Dios se acerca, aunque el sufriendo y las pruebas aumenten, el pueblo de Dios crecerá y se multiplicará, atrayendo a muchos al Reino durante esos últimos días.
Lo vemos pasar en países por todo el mundo, donde la persecución de Cristianos es desenfrenada. Entre más se oponen los opresores, más crece la Iglesia, tanto en número como en el nivel de compromiso. Jesús lo explicó de esta forma: "Estas cosas os he hablado, para que en mí tengáis paz. En el mundo tendréis aflicción: mas confiad, yo he vencido al mundo" (San Juan 16:33 RV).
Así como la promesa de Dios se cumplió en los días de Moisés, así también pasará en los próximos días. ¡"Confiad"! porque Quién ha vencido al mundo viene otra vez, y a pesar del gran número de problemas que pueden venir por nuestro camino, el pueblo de Dios seguirá creciendo y multiplicándose hasta que llegue ese gran e imponente ¡Día del Señor!
***
But when the time of the promise drew near which God had sworn to Abraham, the people grew and multiplied in Egypt till another king arose who did not know Joseph. This man dealt treacherously with our people, and oppressed our forefathers.
Acts 7:17-19, NKJV
We live in exciting times, with the magnificent promise of God drawing near when Jesus will return and the world as we know it will end. What a glorious time that will be, but as it was in the days of Moses, life for God's people may become increasingly more difficult in the interim.
It is easy to dwell on the part of the above passage of scripture that stresses the oppression and suffering of God's people; in so doing, we often miss the words that declare "the people [of God] grew and multiplied" as "the time of the promise drew near." Most of us have at least some friends and loved ones who have yet to give their hearts and lives to Christ; as a result, we spend much time in prayer for them. How encouraging to realize that as the time of God's promise draws near, though suffering and trials may increase, the people of God will grow and multiply, sweeping many into the Kingdom during those last days.
We see it happening in countries all around the world, where persecution of Christians is already rampant. The more the oppressors turn up the heat, the more the Church grows, both in number and in level of commitment. Jesus explained it this way: "In the world you will have tribulation; but be of good cheer, I have overcome the world" (John 16:33, NKJV).
Just as God's promise came to pass in the days of Moses, so it will happen in the very near future. So "be of good cheer," for the One who has overcome the world is coming again, and despite the heightened level of problems that may come our way, the people of God will continue to grow and multiply until that great and awesome Day of the Lord!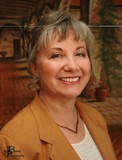 Kathi Macias, popular speaker and prolific author, is an Angel-award winning writer who has published nearly thirty books, including her latest releases, Mothers of the Bible Speak to Mothers of Today (New Hope Publishers) and My Son John (a novel from Sheaf House). Whether keyboarding her latest book, keynoting a conference, or riding on the back of her husband's Harley, Kathi "Easy Writer" Macias is a lady on a mission to communicate God's vision. Her insightful words—filled with passion, humor and soul nourishment—refresh audiences from all walks of life. Join Kathi as she hosts "Write the Vision" every Thursday from 6—7 p.m. (Pacific Time) via THE International Christian Network (www.theicn.com). To learn more about Kathi or to book her for your next event, visit www.KathiMacias.com. Spanish translations by Cynthia Alcantara (cynthia.alcantara1@gmail.com).