Vendría una gran hambre en toda la tierra habitada… Entonces los discípulos, cada uno conforme a lo que tenía, determinaron enviar un socorro a los hermanos que habitaban en Judea; lo cual en efecto hicieron, enviándolo a los ancianos por mano de Bernabé y de Saulo. (Hechos 11:28-30 RV).
Los cuadros del terremoto masivo y tsunami que terriblemente golpearon al Japón la semana pasada nos mantuvieron pegados a la TV y pantallas de computadoras, mientras tratábamos de imaginar el horror y poner nuestras mentes alrededor de tanta devastación. Nuestra respuesta natural era la de querer ayudar de cualquier modo que podamos — y bien deberíamos, ya que casi siempre lo hacemos a consecuencia de alguna crisis de interés periodístico o desastre.
Jesús alimentó el hambriento, sanó el enfermo, y llamó pecadores al arrepentimiento mientras Él anduvo sobre esta tierra; Él ha encargado que nosotros — Sus seguidores, la Iglesia — sigamos alcanzando a los demás hasta que Él vuelva para por fin poner las cosas en su lugar. Y entonces debemos. Aplaudo todos aquellos que han respondido a la tragedia en el Japón, en Haití, en Nueva Orleans, y en todas partes en donde la necesidad humana ha rasgado nuestras fibras sensibles durante estos últimos años. Pero no nos atrevamos a olvidar que además de traer sanidad física y alimento, Jesús vino para ofrecer el perdón a aquellos que admitían su necesidad de recibirlo. Y esa es la primera prioridad de la Iglesia.
Los versículos anteriores nos dicen que los creyentes respondieron a un hambre predicha dando de lo que ellos eran capaces, pero lo hicieron así por vía de otros creyentes. Esto es un punto importante. Aunque yo no tengo ningún problema con dar fondos de alivio a organismos seculares, prefiero apoyar organizaciones cristianas que proporcionan no sólo alimento y agua y otras necesidades físicas, pero también pueden proporcionar el regalo de la vida eterna presentando el evangelio de Jesucristo. Esto es un regalo que toda la gente, en particular el japonés en estos momentos, necesita desesperadamente. Se estima que el porcentaje de ciudadanos japoneses que realmente son creyentes renacidos es tan bajo como el 1 por ciento de la población. Si esta es una cifra verdadera o no, sabemos que el porcentaje es muy bajo. Tan horrible como la destrucción física del Japón es, la necesidad más imperiosa es para que sus corazones estén abiertos a la Verdad de Cristo.
Cuando respondemos a esta crisis con contribuciones físicas y materiales, no olvidemos la crucial crisis de vida eterna que nos afronta a cada uno de nosotros — la necesidad de recibir a Jesús como el Salvador ANTES que tomemos nuestro último suspiro. Ninguno de nosotros sabe cuándo será eso, como el terremoto de la semana pasada tan vivamente lo ilustra. Oremos con pasión y diligencia para que un gran renacimiento barra sobre Japón, así como alrededor del mundo, cuando el Día del Señor se acerca aún más.
***
There was going to be a great famine throughout all the world….
Then the disciples, each according to his ability, determined to send relief
to the brethren dwelling in Judea. This they also did,
and sent it to the elders by the hands of Barnabas and Saul (Acts 11:28-30).
The pictures of the massive earthquake and deadly tsunami that struck Japan last week kept us glued to the TV and computer screens, as we tried to imagine the horror and wrap our minds around the devastation. Our natural response was to want to help in any way we can—and well we should, as we nearly always do in the wake of some newsworthy crisis or disaster.
Jesus fed the hungry, healed the sick, and called sinners to repentance while He walked this earth; He has commissioned us—His followers, the Church—to continue that outreach until He returns to set things right at last. And so we must. I applaud all who have responded to the tragedy in Japan, in Haiti, in New Orleans, and anywhere human need has torn at our heartstrings over the last few years. But we dare not forget that in addition to bringing physical healing and nourishment, Jesus came to offer forgiveness to those who would admit their need to receive it. And that is the first priority of the Church.
The verses above tell us that believers responded to a predicted famine by giving as they were able, but they did so by way of other believers. That's an important point. Though I have no problem with giving to secular relief funds, I prefer to support Christian organizations that provide not only food and water and other physical necessities, but can also provide the gift of eternal life by presenting the gospel of Jesus Christ. It is a gift that all people, particularly the Japanese right now, need desperately. The percentage of Japanese citizens who are truly born again believers is estimated to be as low as 1 percent of the population. Whether that's a true figure or not, we know the percentage is extremely low. As horrible as the physical destruction is in Japan, the most pressing need is for hearts to be open to the Truth of Jesus Christ.
As we respond to this crisis with physical and material contributions, may we not forget the crucial, eternal-life crisis that faces each one of us—the need to receive Jesus as Savior BEFORE we take our last breath. None of us knows when that will be, as last week's earthquake so vividly illustrates. Let's pray with passion and diligence for a great revival to sweep over Japan, as well as around the world, as the Day of the Lord draws ever closer.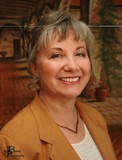 Kathi Macias, popular speaker and prolific author, is an Angel-award winning writer who has published nearly thirty books, including her latest releases, Mothers of the Bible Speak to Mothers of Today (New Hope Publishers) and My Son John (a novel from Sheaf House). Whether keyboarding her latest book, keynoting a conference, or riding on the back of her husband's Harley, Kathi "Easy Writer" Macias is a lady on a mission to communicate God's vision. Her insightful words—filled with passion, humor and soul nourishment—refresh audiences from all walks of life. Join Kathi as she hosts "Write the Vision" every Thursday from 6—7 p.m. (Pacific Time) via THE International Christian Network (www.theicn.com). To learn more about Kathi or to book her for your next event, visit www.KathiMacias.com. Spanish translations by Cynthia Alcantara (cynthia.alcantara1@gmail.com).