… según el puro afecto de su voluntad, (Efesios 1:5 RV).
¿Ha cuestionado usted alguna la voluntad de Dios o el objetivo para su vida? Ah, claro que si, seamos honestos con esto. ¿Quién no lo ha hecho? Todos tenemos esos momentos egocéntricos, cuando sentimos lástima por nosotros mismos - cuando realmente pensamos que merecemos algo mejor, y ciertamente yo no soy ninguna excepción. Esta semana pasada recibí un par de honores de mucho prestigio por uno de mis libros, y fue fácil para mí alabar y elogiar a Dios por Sus grandes proyectos e intenciones para mi vida. ¿Pero y cuando no recibimos ese premio, o nuestros niños se alejan de Dios, o las relaciones personales se derrumban y las finanzas colapsan?
Las Escrituras nos aseguran que las intenciones de Dios hacia nosotros son "afectuosas" y que Sus proyectos y objetivos son para nuestro bien (ver a Jeremías 29:11). Nosotros sabemos que la Palabra de Dios es verdadera a pesar de las circunstancias que se arremolinan alrededor de nosotros, pero ¿por qué lo encontramos tan difícil quedarnos enfocados en esa gran verdad?
Por una parte yo me comparo con Pedro, que sabía en un momento que él podría caminar sobre el agua para ir a donde estaba Jesús y en el momento siguiente apartó sus ojos del Salvador y porque se sintió abrumado por el viento y las ondas, se hundió inmediatamente. ¡He estado allí, y he hecho eso! ¡Gracias a Dios por Jesús que mete sus manos y nos rescata, pero no sería maravilloso si pudiéramos acordarnos de mantener nuestros ojos y enfoque donde ellos pertenecen en primer lugar!
Esa es mi oración hoy, mis queridos amigos, y espero que usted se afilie a mí. Hagamos un pacto de creer lo que decimos que creemos — que los proyectos de Dios son para nuestro bien y Sus intenciones hacia nosotros son afectuosas. Esto cambiará nuestro semblante, nuestras acciones… y la manera como los demás nos ven y responden a la llamada del Salvador. ¡Qué Dios tan bueno y afectuoso al que servimos!
***
…according to the kind intention of His will (Ephesians 1:5, NAS).
Have you ever questioned God's will or purpose for your life? Oh, come on, let's be honest here. Who hasn't? We all have those self-centered, poor-me moments when we really think we deserve something better, and I'm certainly no exception. This past week I received a couple of major honors for one of my books, so it was easy to praise God and extol His great plans and intentions for my life. But what about when we're passed over for that award, or our children walk away from God, or relationships crumble and finances collapse?
The Scriptures assure us that God's intentions toward us are "kind" and that His plans and purposes are for our good (see Jeremiah 29:11). We know God's Word is true despite the circumstances that swirl around us, but why do we find it so difficult to stay focused on that great truth?
I for one equate myself to Peter, who knew at one moment that he could walk on water to go to Jesus and the next moment took His eyes off the Savior and became overwhelmed by the wind and waves, immediately going down for the count. Been there, done that! Thank God for Jesus who reaches down and pulls us back up, but wouldn't it be wonderful if we could remember to keep our eyes and focus where they belong in the first place!
That's my prayer today, dear friends, and I hope you will join me. Let's make a pact to believe what we say we believe—that God's plans are for our good and His intentions toward us are kind. It will change our countenance, our actions…and the way others view us and respond to the call of the Savior. What a good and kind God we serve!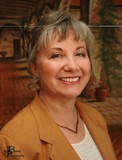 Kathi Macias, popular speaker and prolific author, is an Angel-award winning writer who has published nearly thirty books, including her latest releases, Mothers of the Bible Speak to Mothers of Today (New Hope Publishers) and My Son John (a novel from Sheaf House). Whether keyboarding her latest book, keynoting a conference, or riding on the back of her husband's Harley, Kathi "Easy Writer" Macias is a lady on a mission to communicate God's vision. Her insightful words—filled with passion, humor and soul nourishment—refresh audiences from all walks of life. Join Kathi as she hosts "Write the Vision" every Thursday from 6—7 p.m. (Pacific Time) via THE International Christian Network (www.theicn.com). To learn more about Kathi or to book her for your next event, visit www.KathiMacias.com. Spanish translations by Cynthia Alcantara (cynthia.alcantara1@gmail.com).