¡Bendito el que viene en el nombre del Señor!
San Mateo 21:9 RV
Cuándo Jesús hizo Su entrada triunfal en Jerusalén una semana antes de Su crucifixión, las muchedumbres llenaron las calles, agitando ramas de palma y gritaban, "Bendito es Él que viene en nombre del Señor!" Pero cuando Él hizo Su entrada en el mundo como un bebé diminuto, indefenso, nadie estaba allí para darle una bienvenida. Su madre y padrastro tuvieron que conformarse con una cuna de heno para poner a su Hijo recién nacido, con los únicos espectadores visibles al gran acontecimiento que eran los animales que habitaron la pequeña y humilde vivienda.
¿Pero a donde estaban los testigos allí invisibles de este gran acontecimiento asombroso? Sin duda que allí lo estaban. ¿Si los ángeles fueran enviados para anunciar el nacimiento a pastores en un campo, no es lógico pensar que habían también ángeles enviados al lugar del nacimiento? ¡Y es igualmente lógico imaginar que aquellos ángeles lanzaban un grito, "¡Bendito es Él que viene en nombre del Señor!"
Aunque José y Maria puedan no haber oído aquellas declaraciones angelicales, todos aquellos que moran en aquel "otro reino" los oían - Satanás y sus multitudes demonicas incluidos. ¡Qué ondulación de terror y angustia debe haberse hecho rodar por aquellas multitudes de espiritus malignos aquella primera mañana de Navidad! El que quién viene en nombre del Señor había llegado — y nada en la tierra sería el mismo otra vez.
Sí, Satanás siguió funcionando en este planeta, hasta al punto de haber disfrutado de una victoria temporal cuando El que quién había venido en nombre del Señor fue crucificado y sepultado. ¡Pero ah, cómo la tierra tembló y los demonios temblaron cuando Él fue levantado otra vez de entre los muertos! ¡Y cuánto más van a aquellos demonios a enconderse cobardemente en el miedo cuando Él venga otra vez para tomar Su trono legítimo, donde nosotros que lo hemos recibido como Señor y Salvador gobernaremos y reinaremos con Él en todas las partes de toda la eternidad!
¿Tiene usted la seguridad que usted le pertenece, que Él vive en su corazón y viene otra vez — por usted? ¡Entonces alégrese, querido, sin tener en cuenta la recepción que usted recibe (o no!) aquí en esta tierra. ¡Cuándo usted se presenta a predicar, enseñar, escribir, cantar, o de cualquier modo proclamar el evangelio glorioso de Jesucristo, aun si usted no escucha una sola voz que lo recibe y le da la bienvenida, recuerde que el anfitrión del cielo está preparado en el reino divino, proclamando en una voz triunfante, "Bendito es él que viene en nombre del Señor!" Si le pertenecemos, entonces Él nos ha llamado para salir en Su nombre y extender las Noticias Buenas de Su triunfo sobre pecado y muerte. Vayan vigorosamente, queridos amigos, ya que estamos siempre en buena compañía cuando vamos adelante "en nombre del Señor."
***
"Blessed is He who comes in the name of the Lord!" Matthew 21:9
When Jesus made His triumphal entry into Jerusalem one week prior to His crucifixion, crowds lined the streets, waving palm branches and crying out, "Blessed is He who comes in the name of the Lord!" But when He made His entrance into the world as a tiny, helpless baby, no one was there to call out a welcome. His mother and stepfather had to settle for a bed of hay in which to lay their newborn Son, with the only visible spectators to the great event being the animals who inhabited the humble little outside dwelling.
But were there invisible witnesses to this amazing occurrence? No doubt there were. If angels were dispatched to announce the birth to shepherds in a field, isn't it logical to think there were also angels sent to the place of the birth itself? And it is equally logical to imagine that those angels were crying out, "Blessed is He who comes in the name of the Lord!"
Though Joseph and Mary may not have heard those angelic declarations, all those who dwell in that "other realm" of the heavenlies did—Satan and his demonic hordes included. What a ripple of terror and anguish must have rolled through those evil ranks that first Christmas morning! The One who comes in the name of the Lord had arrived—and nothing on earth would ever be the same again.
Yes, Satan continued to operate on this planet, even to the point of having enjoyed a temporary victory when the One who had come in the name of the Lord was crucified and buried. But oh, how the earth shook and the demons trembled when He was raised again from the dead! And how much more will those demons cower in fear when that One comes again to take up His rightful throne, where we who have received Him as Lord and Savior will rule and reign with Him throughout all eternity!
Do you have that assurance that you belong to Him, that He lives in your heart and is coming again—for you? Then rejoice, beloved, regardless of the reception you receive (or not!) here on this earth. When you show up to preach, teach, write, sing, or in any way proclaim the glorious gospel of Jesus Christ, even if you don't hear a single voice call out to you in welcome, remember that the host of heaven is standing by in the heavenly realm, proclaiming in a triumphant voice, "Blessed is he who comes in the name of the Lord!" If we belong to Him, then He has called us to go out in His name and spread the Good News of His triumph over sin and death. Go boldly, dear friends, for we are always in good company when we go forth "in the name of the Lord."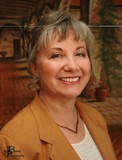 Kathi Macias, popular speaker and prolific author, is an Angel-award winning writer who has published nearly thirty books, including her latest releases, Mothers of the Bible Speak to Mothers of Today (New Hope Publishers) and My Son John (a novel from Sheaf House). Whether keyboarding her latest book, keynoting a conference, or riding on the back of her husband's Harley, Kathi "Easy Writer" Macias is a lady on a mission to communicate God's vision. Her insightful words—filled with passion, humor and soul nourishment—refresh audiences from all walks of life. Join Kathi as she hosts "Write the Vision" every Thursday from 6—7 p.m. (Pacific Time) via THE International Christian Network (www.theicn.com). To learn more about Kathi or to book her for your next event, visit www.KathiMacias.com. Spanish translations by Cynthia Alcantara (cynthia.alcantara1@gmail.com).