"Vio Dios que la luz era buena, y separó la luz de las tinieblas"
(Génesis 1:4 RV 1995).
Con el alba de otro año nuevo, me encontré nuevamente en Génesis, leyendo otra vez la historia gloriosa de la creación. ¡Qué historia! Sin comparar en esplendor o drama, vemos a nuestro Dios maravilloso que con Su verbo trae a toda la creación a la existencia – incluyendo la luz y las tinieblas. E inmediatamente después de crear la luz, las Escrituras nos dicen que Dios "vio que la luz era buena," y luego Él "separó la luz de las tinieblas."
Quizás esa declaración podría estar de pie simplemente por su propio merito – queriendo decir que Dios aseguró tanto el día como la noche — pero varios otros versículos de la Escritura (2 Corintios 6:14; Efesios 5:11; 1 Juan 1:5-6) declaran que Dios es Luz, que no hay ninguna oscuridad en Él en lo absoluto, y que nosotros, como Sus hijos, también deberíamos andar en la luz y no tener ninguna oscuridad dentro de nosotros.
Ahora bien, sabemos que no podemos evitar aquellos que pertenecen al reino de la tinieblas, ni nosotros, cuando somos llamados a alumbrar la luz sobre ellos y ayudarles a encontrar su salida de esas tinieblas y de regreso a Dios. Pero alumbrando nuestra luz para disipar las tinieblas es algo muy distinto a andar en convivencia con esas tinieblas. Es una diferencia la cual no nos atrevemos a ignorar mientras comenzamos un año nuevo de servicio a Dios y viviendo para Él.
No soy mucho para las resoluciones del Año Nuevo, cuando ellas por lo general se quedan en el camino en algún sitio alrededor de los mediados de febrero. Pero este año estoy determinada a pasar más tiempo en la presencia de aquel quién es la Luz y en quien no hay absolutamente ninguna oscuridad. Como consiguiente, creo que Su luz brillará más ardiente en mí y atraerá con más eficacia aquellos que están perdidos en las tinieblas. La peor cosa que yo podría hacer es quedar atrapada en una red aunque mínima de esas tinieblas y por lo tanto impedir que los demás vean la luz.
Esa es mi determinación para 2012, y oro para que usted se una a mí. Jesús dijo que Él era la Luz del mundo, pero una vez que Él ascendió a los cielos nos dejó lo brillante de esa luz a nosotros. ¿Se unirá usted a mí en esta determinación para dejar nuestra luz brillar en las tinieblas? Oraré para que usted así lo haga; ¿Orará usted también por mí? Ya que cuando Dios vio la luz, Él inmediatamente declaró que era buena.
***
And God saw the light, that it was good; and God divided the light from the darkness (Genesis 1:4, NKJV).
With the dawn of another new year, I found myself back in Genesis, once again reading the glorious creation account. What a story! Unequaled in splendor or drama, we see our amazing God speak all of creation into existence—including light and darkness. And immediately after creating light, the Scriptures tell us that God "saw the light, that it was good," and then He "divided the light from the darkness."
Perhaps that statement could simply stand on its own—meaning that God provided for both day and night—but several other verses of Scripture (2 Corinthians 6:14; Ephesians 5:11; 1 John 1:5-6) declare that God is Light, that there is no darkness in Him at all, and that we, as His children, should also walk in the light and have no darkness within ourselves.
Now we know that we can't avoid those who belong to the kingdom of darkness, nor should we, as we are called to shine the light on them and to help them find their way out of that darkness and back to God. But shining our light to dispel darkness is a far cry from stepping into and fellowshipping with that darkness. It is a distinction we dare not ignore as we move into a new year of serving God and living for Him.
I'm not much for New Year's resolutions, as they usually fall by the wayside somewhere around mid-February. But this year I am determined to spend more time in the presence of the One who is Light and in whom there is absolutely no darkness at all. As a result, I believe His light will shine more brightly in me and will more effectively draw those who are lost in darkness. The worst thing I could do is to become enmeshed in even the slightest bit of that darkness myself and therefore prevent others from seeing it.
That is my determination for 2012, and I pray you will join me. Jesus said He was the Light of the world, but once He ascended into heaven He left the shining of that light to us. Will you join me in this determination to let our light shine in the darkness? I will pray for you to do so; will you also pray for me? For when God saw the light, He immediately declared that it was good.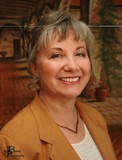 Kathi Macias, popular speaker and prolific author, is an Angel-award winning writer who has published nearly thirty books, including her latest releases, Mothers of the Bible Speak to Mothers of Today (New Hope Publishers) and My Son John (a novel from Sheaf House). Whether keyboarding her latest book, keynoting a conference, or riding on the back of her husband's Harley, Kathi "Easy Writer" Macias is a lady on a mission to communicate God's vision. Her insightful words—filled with passion, humor and soul nourishment—refresh audiences from all walks of life. Join Kathi as she hosts "Write the Vision" every Thursday from 6—7 p.m. (Pacific Time) via THE International Christian Network (www.theicn.com). To learn more about Kathi or to book her for your next event, visit www.KathiMacias.com. Spanish translations by Cynthia Alcantara (cynthia.alcantara1@gmail.com).