No os conforméis a este mundo,sino transformaos por medio de la renovación de vuestro entendimiento, para que comprobéis cuál es la buena voluntad de Dios, agradable y perfecta.
Romanos 12:2 (Reina-Valera 1995).
Acabo de terminar de grabar el programa "El Cristianismo en una Cultura Cambiante" que se trasmite desde Minneapolis, y el tema me recordó la noticia que recibí ayer de la muerte de David Wilkerson. David escribió varios libros, fundó el ministerio excepcional llamado "Teen Challenge" (El Desafío de los Adolescentes) que ha ayudado tanto a recuperar esas vidas y ponerlas nuevamente en su lugar, y también fundó la "Iglesia de Times Square" en la ciudad de Nueva York. Habiendo conocido a varias personas cuyas vidas (no sólo en la tierra pero para la eternidad) fueron personalmente cambiadas a consecuencia del ministerio de este hombre, me sentí profundamente afectada por esta noticia.
Y aún así yo sé que David se regocija ahora con el Salvador que él sirvió tan fielmente durante su estancia terrenal. Una de las cosas que más recuerdo sobre este hombre de Dios es que él no comprometió la Palabra de Dios. Aunque él trabajara con algunos de los elementos más peligrosos de la humanidad, predicando el evangelio a aquellos que eran hostiles a su mensaje, él nunca se echó atrás de la Verdad; nunca se comprometió a adaptarse a una cultura cambiante.
En su pensamiento David comprendió la importancia de no estar "conformado a este mundo". Él no se impresionaba con el éxito financiero y no se intimidaba con amenazas físicas. Su mente se enfocada en Aquel quién lo había salvado y lo había llamado a predicar el evangelio a otros que también necesitaban la salvación. Aunque yo no conocí personalmente a David, estoy segura que él era capaz de resistir a ser conformado al modo sesgado de pensar del mundo porque, diariamente era transformado por la renovación de su mente por la lectura y el estudio continuo el de la Palabra de Dios.
Siempre me asombro cuando encuentro a cristianos que han conocido a Jesús durante años y aún sus palabras exponen el modo mundano de pensar. He encontrado que si sondo un poco, pronto aprendo que aunque ellos hayan vuelto a nacer y hasta pueda que atiendan una iglesia, no practican personalmente, el estudio diario de la Biblia y la oración. Por lo tanto, han permitido conformarse al mundo más bien que transformarse por el poder de la Palabra de Dios.
¿Qué fue lo que hizo a David Wilkerson un hombre de Dios tan admirado? ¿Era su forma de escribir o hablar, su valiente ministerio a pandillas de la calle y drogadictos? Todas esas cosas eran consecuencias de quien era él en Cristo y como pensó y vivió, pero la verdadera llave es que él era indudablemente fue un hombre que rechazó ser conformado al mundo y en cambio practicó las disciplinas necesarias para hacer transformar su mente a la de Su Salvador. ¡Que su legado nos inspire a todos nosotros a hacer lo mismo, sin tener en cuenta la cultura cambiante en la cual vivimos!
***
And do not be conformed to this world, but be transformed by the renewing of your mind, that you may prove what is that good and acceptable and perfect will of God (Romans 12:2, NKJV).
I just finished taping the "Christianity in a Changing Culture" program out of Minneapolis, and the topic reminded me of the news I'd received late yesterday of the home-going of David Wilkerson. David authored several books, founded the outstanding Teen Challenge ministry that has helped so many get their lives back on track, and also founded the Times Square Church in New York City. Having known several people whose lives (not only on earth but for eternity) were personally changed as a result of this man's ministry, I was deeply impacted by the news.
And yet I know that David is now rejoicing with the Savior he served so faithfully during his earthly sojourn. One of the things I remember most about this man of God is that he did not compromise God's Word. Though he worked with some of the most dangerous elements of humanity, preaching the gospel to those who were hostile to his message, he never backed down from the Truth; he never compromised to adapt to a changing culture.
David understood the importance of not being "conformed to this world" in his thinking. He was not impressed with financial success or cowed by physical threats. His mind was focused on the One who had saved him and called him to preach the gospel to others who also needed salvation. Though I didn't know David personally, I am certain that he was able to resist being conformed to the world's skewed way of thinking because he was daily transformed by the renewing of his mind through the continual reading and studying of God's Word.
I am always amazed when I meet Christians who have known Jesus for years and yet their words exhibit the world's way of thinking. I've found that if I probe a bit, I soon learn that though they have been born again and may even attend church, they don't practice personal, daily Bible study and prayer. Hence, they have allowed themselves to be conformed to the world rather than transformed by the power of God's Word.
What was it that made David Wilkerson such an admired man of God? Was it his writing or speaking, his courageous ministry to street gangs and people with addictions? All those things were outgrowths of who he was in Christ and how he thought and lived, but the real key is that he was undoubtedly a man who refused to be conformed to the world and instead practiced the necessary disciplines to have his mind transformed to that of His Savior. May his legacy inspire us all to do the same, regardless of the changing culture in which we live!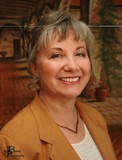 Kathi Macias, popular speaker and prolific author, is an Angel-award winning writer who has published nearly thirty books, including her latest releases, Mothers of the Bible Speak to Mothers of Today (New Hope Publishers) and My Son John (a novel from Sheaf House). Whether keyboarding her latest book, keynoting a conference, or riding on the back of her husband's Harley, Kathi "Easy Writer" Macias is a lady on a mission to communicate God's vision. Her insightful words—filled with passion, humor and soul nourishment—refresh audiences from all walks of life. Join Kathi as she hosts "Write the Vision" every Thursday from 6—7 p.m. (Pacific Time) via THE International Christian Network (www.theicn.com). To learn more about Kathi or to book her for your next event, visit www.KathiMacias.com. Spanish translations by Cynthia Alcantara (cynthia.alcantara1@gmail.com).