Por la fe habitó (Abraham) como extranjero en la tierra prometida como en tierra ajena, morando en tiendas con Isaac y Jacob, coherederos de la misma promesa; porque esperaba la ciudad que tiene fundamentos, cuyo arquitecto y constructor es Dios.
Hebreos 11:9-10 RV 1960
Estoy en medio de escribir una novela sobre una familia que se ha quedado sin casa, y esto realmente ha aumentado mi conciencia del sentido de "casa", y todo que va con ello.
Soy una persona hogareña. Ah, me encanta viajar a sitios de diversión, pero sinceramente, no hay ninguna parte donde prefiero estar más que en casa. Me gustan los alrededores cómodos, el sitio familiar, el sentimiento de pertenencia, ¿verdad? Y cuando investigo y escribo sobre la gente que ya no tiene un lugar que puedan llamar casa, lucho con estar agradecida por todo lo que tengo atormentándome por aquellos que no comparten mi bendición.
El gran patriarca Abraham tenía un modo de poner todo esto en perspectiva. Indudablemente un hombre acaudalado, viviendo una vida de relativa facilidad Dios lo llamó para dejar lo familiar y viajar a un destino desconocido, Abraham obedeció y emprendió el camino a partes desconocidas. Y no tenía un lugar que pudiera llamar casa, cuando él y su familia se convirtieron en nómadas, viviendo en tiendas de campaña. Las Escrituras nos dicen que él consideró su nueva vida como morando "en una tierra extranjera" mientras "esperaba la ciudad que tiene fundaciones, cuyo arquitecto y constructor es Dios." Abraham sabía que la casa no era tanto un lugar como era una Persona. El cielo, después de todo, es sólo el cielo porque Dios está allí. La ausencia de Dios es lo que hace el infierno un lugar donde nadie quiere ir.
El Doctor Billy Graham acaba de cumplir 93 años y acaba de publicar un libro llamado Acercándose a Casa. Como Abraham, sabe que él mora en una tierra extranjera, esperando la llamada "de venir a casa" para estar con su Salvador y Señor. "La casa es donde está el corazón" no es sólo un viejo refrán; esto es una verdad profundamente arraigada que dice mucho sobre nosotros. ¿Dónde está nuestro corazón? ¿Está ello aquí, en las tierras de oposición, desesperadamente tratando de agarrarse a cosas que no podemos retener… o ya está en casa con Dios, esperando solamente liberar nuestro espíritu para ir allí?
Ya sea que vivimos en una mansión o una tienda de campaña, o hasta en la calle, la casa espera. ¿Puede usted oír al Padre llamar?
***
By faith he [Abraham] dwelt in the land of promise as in a foreign country, dwelling in tents with Isaac and Jacob, the heirs with him of the same promise; for he waited for the city which has foundations, whose builder and maker is God (Hebrews 11:9-10, NKJV).
I'm in the middle of writing a novel about a homeless family, and it really has heightened my awareness of the meaning of "home," and all that goes with it.
I'm a home-body. Oh, I love traveling to fun places, but truthfully, there's nowhere I'd rather be than at home. I like the comfortable surroundings, the familiar setting, the feeling of belonging, don't you? And as I research and write about people who no longer have a place to call home, I wrestle with being grateful for all I have while agonizing for those who don't share my blessing.
The great patriarch Abraham had a way of putting it all in perspective. Undoubtedly a wealthy man, living a life of relative ease before God called him to leave the familiar behind and travel to an unknown destination, Abraham obeyed and struck out for parts unknown. No longer did he have a place to call home, as he and his household became nomads, living in tents. The Scriptures say he considered his new life as dwelling "in a foreign land" while "he waited for the city which has foundations, whose builder and maker is God." Abraham knew that home wasn't so much a place as it was a Person. Heaven, after all, is only heaven because God is there. The absence of God is what makes hell a place where no one wants to go.
Dr. Billy Graham just turned 93 and released a book called Nearing Home. Like Abraham, he knows he dwells in a foreign land, awaiting the call to "come home" to be with his Savior and Lord. "Home is where the heart is" isn't just an old saying; it's a deep-seated truth that tells a lot about us. Where is our heart? Is it here, in the shadow-lands, desperately trying to hold on to things we cannot keep…or is it already at home with God, just waiting for our spirit to be released to go there?
Whether we live in a mansion or a tent, or even on the street, home awaits. Can you hear the Father calling?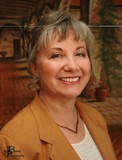 Kathi Macias, popular speaker and prolific author, is an Angel-award winning writer who has published nearly thirty books, including her latest releases, Mothers of the Bible Speak to Mothers of Today (New Hope Publishers) and My Son John (a novel from Sheaf House). Whether keyboarding her latest book, keynoting a conference, or riding on the back of her husband's Harley, Kathi "Easy Writer" Macias is a lady on a mission to communicate God's vision. Her insightful words—filled with passion, humor and soul nourishment—refresh audiences from all walks of life. Join Kathi as she hosts "Write the Vision" every Thursday from 6—7 p.m. (Pacific Time) via THE International Christian Network (www.theicn.com). To learn more about Kathi or to book her for your next event, visit www.KathiMacias.com. Spanish translations by Cynthia Alcantara (cynthia.alcantara1@gmail.com).