Cuando Daniel supo que el edicto había sido firmado, entró en su casa; abiertas las ventanas de su habitación que daban a Jerusalén, se arrodillaba tres veces al día, oraba y daba gracias delante de su Dios como solía hacerlo antes. Daniel 6:10 (Reina-Valera 1995).
¿Cuán importante es enseñar y guiar a nuestros niños en los caminos del Señor a partir de sus días más tempranos? El ejemplo de Daniel confirma que es vital.
El susodicho verso nos dice que cuando Daniel aprendió que el edicto había sido firmado, proclamando que cualquiera que adorara u orara a alguien que no fuera el Rey Darío sería lanzado en la guarida de los leones, Daniel inmediatamente fue a su cuarto y oró — no en privado, pero abiertamente donde sin duda él sería visto.
¿Valiente? Seguro que sí. Pero creo que tenía más que ver con su compromiso practicado de seguir al Dios que él había servido a partir de sus años de juventud. Daniel no decidió de repente desafiar al rey y orar en un lugar prominente cuando escuchó el dictamen, ni tampoco se arrodillo en una esquina de su cuarto, pidiendo a Dios liberación y protección. Como él había aprendido desde hacía mucho tiempo a alabar y a orar, abiertamente y sin compromiso a pesar de las consecuencias, inmediatamente volvió a lo que él ya sabía era correcto — y luego actuó en ello.
Esa es la clase de fe que yo quiero, y ¿usted? Quiero estar tan empapada en mi relación con el Señor que cada vez que oigo noticias buenas, noticias malas, o ninguna noticia, voy directamente al lugar donde con regularidad me encuentro con Dios, y luego dedico el tiempo a la adoración y oración como si nada ha cambiado. Ya que esta es la clase de fe que no se doblará bajo el proceso o las pruebas o hasta bajo la amenaza de ser lanzada a la guarida de los leones.
Si no recibimos esa clase de formación o ejemplo como niños, nunca es demasiado tarde para aprender y practicar ahora. Y nunca es demasiado tarde para modelarla a nuestros niños, sin tener en cuenta su edad. Deseo que todos nosotros seamos como Daniel, cometidos a la adoración y a la oración con valentía sin importarnos el resultado — porque si aún así terminamos en la guarida de los leones, sabemos que Emmanuel estará allí con nosotros. Digital Store
***
Now when Daniel knew that the writing was signed, he went home. And in his upper room, with his windows open toward Jerusalem, he knelt down on his knees three times that day, and prayed and gave thanks before his God, as was his custom since early days (Daniel 6:10, NKJV).
How important is it to teach and lead our children in the ways of the Lord from their earliest days? Daniel's example confirms that it is vital.
The above verse tells us that when Daniel learned that the edict had been signed, proclaiming that anyone who worshiped or prayed to anyone other than King Darius would be thrown into the lions' den, Daniel immediately went to his room and prayed—not privately but openly where there was no doubt he would be seen.
Courageous? Sure. But I believe it had more to do with his practiced commitment to follow the God he had served from his youngest years. Daniel didn't suddenly decide to defy the king and to pray in a prominent place when he heard of the certain outcome, nor did he cower in a corner of his room, begging God for deliverance and protection. Because he had long since learned to worship and pray, openly and without compromise despite the consequences, he immediately reverted to what he already knew was right—and then acted on it.
That's the kind of faith I want, don't you? I want to be so steeped in my relationship with the Lord that each time I hear good news, bad news, or no news, I go straight to the place where I regularly meet with God, and then spend time in worship and prayer as if nothing had changed. For that's the kind of faith that will not bend under trial or testing—even under threat of being thrown into the lions' den.
If we didn't receive that sort of training or example as children, it's never too late to learn and practice it now. And it is certainly never too late to model it to our children, regardless of their age. May we all be like Daniel, committed to bold, uncompromising worship and prayer, no matter the outcome—for even if we end up in the lions' den, we know Emmanuel will be there with us.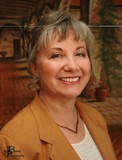 Kathi Macias, popular speaker and prolific author, is an Angel-award winning writer who has published nearly thirty books, including her latest releases, Mothers of the Bible Speak to Mothers of Today (New Hope Publishers) and My Son John (a novel from Sheaf House). Whether keyboarding her latest book, keynoting a conference, or riding on the back of her husband's Harley, Kathi "Easy Writer" Macias is a lady on a mission to communicate God's vision. Her insightful words—filled with passion, humor and soul nourishment—refresh audiences from all walks of life. Join Kathi as she hosts "Write the Vision" every Thursday from 6—7 p.m. (Pacific Time) via THE International Christian Network (www.theicn.com). To learn more about Kathi or to book her for your next event, visit www.KathiMacias.com. Spanish translations by Cynthia Alcantara (cynthia.alcantara1@gmail.com).