"Mas Pedro dijo: No tengo plata ni oro, pero lo que tengo te doy; en el nombre de Jesucristo de Nazaret, levántate y anda" (Hechos 3:6 RV 1960).
He pasado estos últimos días arreglando la última ropa y bienes personales de mi mamá, clasificando y buscando y empaquetando la gran mayoría de ello para donar al "Salvation Army". (Para ser sincera, no dejó mucho, porque ya ella había regalado la mayor parte de ello mientras estaba todavía aquí con nosotros). Puse todo en el pórtico de enfrente, llamé para que lo recogieran, y desde ayer por la mañana, se fue todo.
¿Un extraño sentimiento, verdad? Sabemos que sólo estamos aquí durante un corto tiempo y que la vida eterna está más allá, mucho mejor que algo que podemos experimentar en este estado temporal. Pero el viejo refrán, "No te lo puedes llevar todo," toma una nueva profundidad de realidad cuando consideramos los bienes materiales que un ser querido ha dejado después "de graduarse al cielo."
Saber que nada de lo que acumulamos aquí en la tierra — ya sean billones de dólares o sólo lo suficiente para mantener una pobre existencia — nos acompañarán en aquel viaje final por el valle de la sombra de muerte debería darnos una pausa, cuando consideramos aquellas cosas que tienen un valor eterno. Pedro lo clavó cuando él le dijo al hombre paralitico, "no tengo ni plata ni oro, pero lo que tengo te doy, en el nombre de Jesús de Nazaret, levántate y anda."
Son esas cosas que hacemos en nombre de Jesús de Nazaret que nos seguirán al cielo. El tiempo que dedicamos para contarles a los demás sobre el gran amor del Padre, un amor tan grande que Él envió a Su único Hijo a morir por nosotros; los tiempos que lloramos y oramos por seres queridos que se encuentran perdidos y hasta por naciones perdidas en la oscuridad; los regalos que dimos de nuestras propias necesidades más bien que de nuestra abundancia. Aquel por cuyo nombre lo hacemos – Jesús de Nazaret- lo ve todo, aunque a veces pueda parecer que nadie lo ve ni se preocupa.
La plata y el oro serán dejados cuando respiramos nuestro último suspiro, pero nuestra herencia de todo lo que hicimos en nombre de Jesús seguirá por toda la eternidad. Y esto es algo que permanecerá cuando nuestros hechos sean juzgados y recibamos la corona del cielo — que pondremos prontamente y con gozo en los pies del Salvador.
¡Que demos nosotros diariamente todo lo que podamos en el nombre incomparable de Jesucristo de Nazaret!
***
Then Peter said, "Silver and gold I do not have, but what I do have I give you: In the name of Jesus Christ of Nazareth, rise up and walk" (Acts 3:6).
I spent the last few days going through the last of my mom's clothes and personal belongings, sorting and searching and bagging up the vast majority of it to donate to the Salvation Army. (To be honest, there wasn't much left, as she'd already given away most of it while she was still here with us.) I set everything out on the front porch, called for a pick-up, and as of yesterday morning, it was gone.
Strange feeling, isn't it? We know we're only here for a short time and that eternal life lies beyond, far better than anything we can experience in this temporal setting. But the old saying, "You can't take it with you," takes on a new depth of reality when we look upon the material goods a loved one has left behind after "graduating to heaven."
Knowing that nothing we amass here on earth—whether billions of dollars or just enough to eke out a meager existence—will accompany us on that final journey through the valley of the shadow of death should give us pause, as we consider those things that have eternal value. Peter nailed it when he said to the crippled man, "Silver and gold I do not have, but what I do have I give to you: In the name of Jesus Christ of Nazareth, rise up and walk."
It is those things we do in the name of Jesus Christ of Nazareth that will follow us to heaven. The time we told others about the Father's great love, so great that He would send His only Son to die for us; the times we cried and prayed for lost loved ones and even nations lost in darkness; the gifts we gave out of our own needs rather than our abundance. The One whose name we do it in—Jesus Christ of Nazareth—sees it all, though at times it may seem that no one sees or cares.
Silver and gold will be left behind when we breathe our last, but our legacy of all we did in the name of Jesus will continue throughout eternity. And it is the one thing that will remain when our deeds are judged and we receive the crown of heaven—which we will promptly and joyously lay at the Savior's feet.
May we daily give whatever we can in the matchless name of Jesus Christ of Nazareth!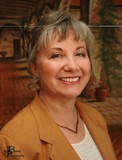 Kathi Macias, popular speaker and prolific author, is an Angel-award winning writer who has published nearly thirty books, including her latest releases, Mothers of the Bible Speak to Mothers of Today (New Hope Publishers) and My Son John (a novel from Sheaf House). Whether keyboarding her latest book, keynoting a conference, or riding on the back of her husband's Harley, Kathi "Easy Writer" Macias is a lady on a mission to communicate God's vision. Her insightful words—filled with passion, humor and soul nourishment—refresh audiences from all walks of life. Join Kathi as she hosts "Write the Vision" every Thursday from 6—7 p.m. (Pacific Time) via THE International Christian Network (www.theicn.com). To learn more about Kathi or to book her for your next event, visit www.KathiMacias.com. Spanish translations by Cynthia Alcantara (cynthia.alcantara1@gmail.com).