"Deléitate asimismo en Jehová y él te concederá las peticiones de tu corazón"
(Salmos 37:4 RV).
Hablaba con una amiga el otro día y le mencionaba cuánto disfruto mi trabajo y como me siento de bendecida al poder usar el regalo de Dios para la escritura y comunicación. Ella respondió, "Esto es lo que pasa cuando la pasión y el propósito chocan."
Wow. ¡Qué declaración tan profunda! He estado pensando en ello y después realicé que esto se alinea perfectamente con el Salmo 37:4. Cuando no nos gozamos del placer de dedicarle más tiempo al Señor y de permanecer en Él, Él trae a fruición las mismas semillas del deseo que Él ha plantado en nuestro corazón. Cuando nos tejió en la matriz de nuestra madre, nos dotó para Su propósito; esos regalos o dones se hacen parte de nuestra pasión cuando cultivamos y exploramos y nos arriesgamos en varias actividades. Pero cuando sometemos esas pasiones a los propósitos de Dios, cosas explosivas pasan. La fruta comienza a florecer y brota y se madurara a un grado que nosotros nunca podíamos haber logrado o hasta haber imaginado por medio de nuestros propios esfuerzos.
Cada individuo nacido en esta tierra es sellado con la imagen del Dios omnipotente, y cada uno es dotado de una pasión y capacidad para realizar el propósito de Dios para nuestra existencia. Podemos decidir ignorar a Dios y malgastar nuestros dones y pasiones en nuestro propio placer… o permitir que Dios nos dirija en el modo que Él quiere que nosotros vayamos, las cosas que Él quiere que nosotros hagamos, la gente que Él desea que nosotros toquemos. Esa opción determinará no sólo nuestra realización personal aquí en la tierra, sino también nuestra capacidad de poner un ofrecimiento en los pies de nuestro Señor cuando crucemos el umbral al cielo.
Y es todo sobre lo que pasa cuando la pasión y el propósito chocan.
***
Delight yourself also in the LORD, And He shall give you the desires of your heart (Psalm 37:4, NKJV).
I was talking with a friend the other day and mentioned how much I enjoyed my job and how blessed I was to be able to use God's gift of writing and communicating. She responded, "That's what happens when passion and purpose collide."
Wow. What a profound statement! I've been thinking about it ever since and realized it lines up perfectly with Psalm 37:4. When we take our delight, our joy, from spending time with and belonging to the Lord, He brings to fruition the very seeds of desire He has planted in our heart. As He wove us together in our mother's womb, He gifted us for His purpose; those gifts become our passion as we grow and explore and venture out into various activities. But when we submit those passions to God's purpose, explosive things happen. Fruit begins to blossom and bud and ripen to an extent we could never have achieved or even imagined in our own efforts.
Every individual born on this earth is stamped with the image of almighty God, and each is gifted with a passion and ability to fulfill God's purpose for our existence. We can choose to ignore God and waste our gifts and passions on our own pleasure…or allow God to direct us in the way He wants us to go, the things He wants us to do, the people He wishes us to touch. That choice will determine not only our personal fulfillment here on earth, but also our ability to lay an offering at the feet of our Lord when we cross the threshold into heaven.
And it's all about what happens when passion and purpose collide.
***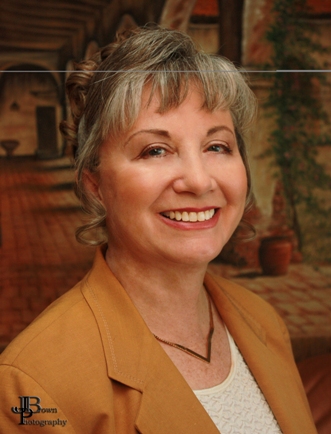 Kathi Macias, popular speaker and prolific author, is an Angel-award winning writer who has published nearly thirty books, including her latest releases, Mothers of the Bible Speak to Mothers of Today (New Hope Publishers) and My Son John (a novel from Sheaf House). Whether keyboarding her latest book, keynoting a conference, or riding on the back of her husband's Harley, Kathi "Easy Writer" Macias is a lady on a mission to communicate God's vision. Her insightful words—filled with passion, humor and soul nourishment—refresh audiences from all walks of life. Join Kathi as she hosts "Write the Vision" every Thursday from 6—7 p.m. (Pacific Time) via THE International Christian Network (www.theicn.com). To learn more about Kathi or to book her for your next event, visit www.KathiMacias.com. Spanish translations by Cynthia Alcantara (cynthia.alcantara1@gmail.com).