Andad sabiamente para con los de afuera, aprovechando bien el tiempo.
(Colosenses 4:5 RVR1995).
"Bucket List" fue una película popular, y el término es comúnmente reconocido ahora como la lista de cosas que le gustaría hacer a la gente antes de morir. Esto es realmente un concepto interesante porque usted puede deducir mucho sobre donde está espiritualmente una persona por lo que ellos tienen en su lista particular.
No estoy ciertamente sorprendida por incrédulos que incluyen cosas en su lista como "hacer un viaje a Fiji" "o comprar un Mercedes" "o escalar la Montaña de Everest." Después de todo, este mundo es todo lo que un incrédulo tiene. Pero los cristianos saben otra cosa más. Como seguidores autoproclamados de Cristo, debemos andar en los pasos de Quién dijo que vino para servir, no ha ser servido. Nuestra lista personal ilustra nuestro nivel del entendimiento de Cristo como servidor.
Por ejemplo, si yo recibiera hoy un diagnostico terminal de parte de mi doctor, ¿cuál sería mi reacción? ¿Diría yo, "deseo regresar a Hawái una vez más" "o deseo tomar un crucero antes de que yo esté demasiado enferma para disfrutarlo"? No hay nada incorrecto con cualquiera de esos deseos, pero eso mostraría ciertamente que todavía pienso que la vida es toda sobre mí. Después de caminar con el Señor durante casi cincuenta años, yo espero haber madurado un poco más y diría en cambio, "Señor Padre, ¿cómo deseas que yo pase mis últimos días sobre la tierra?" "¿Cómo puedo servirte mejor?"
Incluso aunque yo no haya recibido un diagnóstico terminal de parte de un doctor, sé ciertamente que Dios ha enumerado mis días y me llamará a casa cuando mi tiempo aquí se haya terminado. Por lo tanto, hoy voy a hacer esto algo personal y pedirle al Señor que me ayude a hacer una lista personal de lo que lo que a Él le complacería. Lo animo a usted a hacer lo mismo. Creo que nos ayudará a todos nosotros a redimir mejor el tiempo que nos queda.
***
Walk in wisdom toward those who are outside, redeemingthe time (Colossians 4:5, NKJV).
"Bucket List" was a popular movie, and the term is now commonly recognized as containing the things people would like to do before they die. It's actually an interesting concept because you can tell a lot about where a person is spiritually by what they have on their personal bucket list.
I'm certainly not surprised by unbelievers who include things on their list like "take a trip to Fiji" or "buy a Mercedes" or "scale Mt. Everest." After all, this world is all an unbeliever has. But Christians know otherwise. As self-proclaimed followers of Christ, we are to walk in the footsteps of the One who said He came to serve, not to be served. Our bucket list illustrates our level of understanding of Christ's servanthood.
For instance, if I were to receive a terminal diagnosis from my doctor today, what would my reaction be? Would I say, "I want to go back to Hawaii one more time" or "I want to take a cruise before I'm too sick to enjoy it"? Nothing wrong with either of those desires, but they would certainly show that I still think life is all about me. After walking with the Lord for nearly fifty years, I would hope I've matured a bit beyond that and would instead say, "Father, how do You want me to spend my last days on earth? How can I best serve You?"
Even though I haven't received a terminal diagnosis from a doctor, I do know that God has numbered my days and will call me home when my time here is finished. Therefore, I'm going to make this personal today and ask the Lord to help me put together a bucket list of what would please Him. I encourage you to do the same. I believe it will help us all to better redeem the time we have left.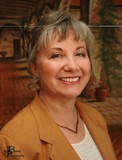 Kathi Macias, popular speaker and prolific author, is an Angel-award winning writer who has published nearly thirty books, including her latest releases, Mothers of the Bible Speak to Mothers of Today (New Hope Publishers) and My Son John (a novel from Sheaf House). Whether keyboarding her latest book, keynoting a conference, or riding on the back of her husband's Harley, Kathi "Easy Writer" Macias is a lady on a mission to communicate God's vision. Her insightful words—filled with passion, humor and soul nourishment—refresh audiences from all walks of life. Join Kathi as she hosts "Write the Vision" every Thursday from 6—7 p.m. (Pacific Time) via THE International Christian Network (www.theicn.com). To learn more about Kathi or to book her for your next event, visit www.KathiMacias.com. Spanish translations by Cynthia Alcantara (cynthia.alcantara1@gmail.com).