"Y sabemos que a los que aman a Dios, todas las cosas les ayudan a bien, esto es, a los que conforme a su propósito son llamados" (RV 1960).
Como seguidores de Cristo y creyentes de Sus promesas a menudo dejamos de concentrarnos en JESÚS y en cambio nos concentramos en nuestras presentes circunstancias. Queremos caminar por fe pero eso puede ser un camino largo y estrecho que nos hace sentirnos ciegos, vulnerables y perdidos. ¡Sin embargo, todo lo que es requerido de nosotros es tener FE!
Recientemente perdí mi casa cuando el Banco la asumió y la vendió en una subasta. Tenía tres días para mudarme y unos queridos amigos en Ramona me ofrecieron temporalmente su casa. Dios me dio la PAZ (que es el espíritu de JESÚS) y he estado viviendo un día a la vez. He aprendido a no concentrarme en mis circunstancias presentes y en cambio enfocarme en JESÚS. ¡Este ha sido un período de mayor intimidad con Él! No sé todos los detalles, pero después de que el Banco vendió mi casa la tomó nuevamente del comprador, redujo la cantidad de mi hipoteca, modificó mi préstamo y me dice ahora que puedo mudarme nuevamente a ella. Me acordé que había regalado mis aparatos domésticos y la mayoría de mis muebles, en vez de venderlos, porque hasta en medio de mi pobreza quise bendecir a otras personas pero nunca imaginé qué tan grande iba a ser mi bendición. Mi sueldo del mes pasado fue de sólo $100.00 pero con ello bendije a un misionero de Sudáfrica y a otro de Australia y el SEÑOR en abundancia multiplicó esa semilla.
No tenemos que saber cómo el SEÑOR va a moverse en nuestras vidas. Simplemente tenemos que seguirlo, guardar la FE y morir a nosotros mismos. La vida no se trata de nosotros, se trata siempre de Él. Lo más importante no es encontrar un propósito para nuestra vida; es más bien encontrar Su propósito para nuestra vida mientras servimos en Su Reino. ¡Que se engrandezca Él mientras nosotros nos disminuimos!
"Bienaventurados los pobres en espíritu, porque de ellos es el reino de los cielos" (San Mateo 5:3 RV 1960).
***
"And we know that all things work together for good to those who love God, to those who are the called according to His purpose" (Romans 8:28 KJV).
As followers of Christ and believers of His promises we often fail to focus on JESUS and focus instead on our present circumstances. We want to walk in faith but this can become a long and narrow path that makes us feel blind, vulnerable and lost. However, all that is required of us to have FAITH!
I recently lost my home when the Bank took it over and sold it at an auction. I had three days to move out and dear friends of mine in Ramona offered me their home for a temporary stay. God gave me PEACE (which is the spirit of JESUS) and I have been living one day at a time. I have learned not to focus on my present circumstances and focus instead on JESUS. This has been a period of greater intimacy with Him! I don't know all the details but after the Bank sold my home it took it back from the buyer, reduced the amount of my mortgage, modified my loan and is now telling me to move back. I remembered giving my appliances and most furniture away, instead of selling them, because even in the midst of my poverty I wanted to bless others but I never imagined how great was going to be my blessing. I earned $100.00 last month but I blessed a missionary from South Africa and another one from Australia with it and the LORD abundantly multiplied that seed.
We don't need to know how the LORD is going to move in our lives, we simply need to follow Him, keep the FAITH and die to self! Life is never about us, it is always about Him. The important thing isnot to find a purpose for our life; it is to findHis purpose for our life as we serve in His Kingdom. May He be increased as we are decreased!
"Blessed are the poor in spirit, for theirs is the kingdom of heaven" (Matthew 5:3 KJV).
***Guest devotional from Cynthia Alcantara, official translator for Beyond Me Ministries (Kathi Macias)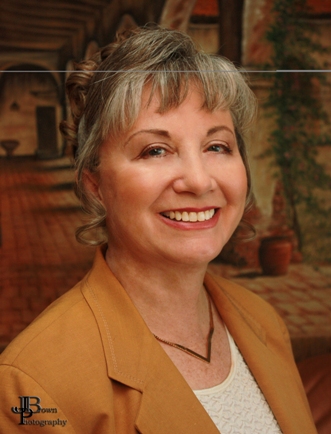 Kathi Macias, popular speaker and prolific author, is an Angel-award winning writer who has published nearly thirty books, including her latest releases, Mothers of the Bible Speak to Mothers of Today (New Hope Publishers) and My Son John (a novel from Sheaf House). Whether keyboarding her latest book, keynoting a conference, or riding on the back of her husband's Harley, Kathi "Easy Writer" Macias is a lady on a mission to communicate God's vision. Her insightful words—filled with passion, humor and soul nourishment—refresh audiences from all walks of life. Join Kathi as she hosts "Write the Vision" every Thursday from 6—7 p.m. (Pacific Time) via THE International Christian Network (www.theicn.com). To learn more about Kathi or to book her for your next event, visit www.KathiMacias.com. Spanish translations by Cynthia Alcantara (cynthia.alcantara1@gmail.com).