Ellos lo han vencido por medio de la sangre del Cordero y de la palabra del testimonio de ellos, que menospreciaron sus vidas hasta la muerte.
Apocalipsis 12:11 (Reina-Valera 1995).
¡"Esa tarta de crema de chocolate estaba de morirse!"
Sólo palabras, ¿verdad? Tal vez. Pero debo admitir que me he comido esa tarta más que una vez — y estaba deliciosa. ¿Pero morir por eso? No para tanto.
Como una amante de palabras, presto atención a lo que decimos. "Morirse por eso" es una frase que se usa mucho estos días. Pero si nos paráramos a pensar en su sentido antes de abrir nuestras bocas, ¿lo diríamos?
El susodicho verso en Apocalipsis es dicho con frecuencia — en parte – muy a menudo. Nos encanta proclamar la promesa de vencer por medio de "la sangre del Cordero" "y la palabra [de nuestro] testimonio," pero hasta en coros de adoración populares, el último componente de la ecuación a menudo es omitido. Fácilmente hablamos de nuestra buena voluntad de "morir" por un chocolate o un nuevo vestido o un viaje a Hawái, ¿pero martirio? Mucho más cómodo es dejar ese mal pensamiento allí con los antepasados del primer y segundo siglo de la Iglesia quiénes murieron en los primeros días de la proclamación del Evangelio.
Aún así la mayor parte de nosotros sabemos que más cristianos alrededor del mundo han muerto por su fe en los últimos 100 años que en todos los años anteriores combinados desde el establecimiento de la Iglesia. Esto es un pensamiento sorprendente. Y aunque la mayor parte de nosotros somos bendecidos por vivir – al menos por ahora — sin persecución, nosotros podemos proclamar y practicar libremente nuestra fe, pero no hay ninguna garantía que siempre será así.
Hoy, cuándo somos tentados de declarar nuestra pasión por algo temporal con la frase "de morirse," ¿podemos primero pararnos y orar por aquellos que ahora mismo pueden estar entregando sus vidas por el bien del evangelio? Garantizo que esto cambiará nuestra perspectiva en lo que vale — y no vale — para morirse.
***
And they overcame him by the blood of the Lamb and by the word of their testimony, and they did not love their lives to the death (Revelation 12:11, NKJV).
"That chocolate cream pie was to die for!"
Just words, right? Maybe. But I must confess that I've had that pie—more than once—and it was delicious. But to die for? Not so much.
As a word lover, I pay attention to what we say. "To die for" is a phrase that gets tossed around a lot these days. But if we stopped to think of its meaning before opening our mouths, would we still say it?
The above verse in Revelation gets quoted—in part—quite often. We love to proclaim the promise to overcome by the "blood of the Lamb" and "the word of [our] testimony," but even in popular worship choruses, the last component of the equation is often omitted. We readily talk about our willingness "to die for" chocolate or a new dress or a trip to Hawaii, but martyrdom? Much more comfortable to leave that unpleasant thought back there with the first and second-century Church fathers who died in the early days of spreading the Gospel.
Yet most of us know that more Christians around the world have died for their faith in the last 100 years than in all the previous years combined since the Church's establishment. That's a sobering thought. And though most of us are blessed to live where—at least for now—we can freely proclaim and practice our faith, there are no guarantees that it will always be so.
Today, when we're tempted to declare our passion for something temporal with the phrase "to die for," can we first stop and utter a prayer for those who even now may be laying down their lives for the gospel's sake? I guarantee that it will change our perspective on what is—and isn't—worth dying for.
***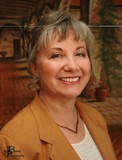 Kathi Macias, popular speaker and prolific author, is an Angel-award winning writer who has published nearly thirty books, including her latest releases, Mothers of the Bible Speak to Mothers of Today (New Hope Publishers) and My Son John (a novel from Sheaf House). Whether keyboarding her latest book, keynoting a conference, or riding on the back of her husband's Harley, Kathi "Easy Writer" Macias is a lady on a mission to communicate God's vision. Her insightful words—filled with passion, humor and soul nourishment—refresh audiences from all walks of life. Join Kathi as she hosts "Write the Vision" every Thursday from 6—7 p.m. (Pacific Time) via THE International Christian Network (www.theicn.com). To learn more about Kathi or to book her for your next event, visit www.KathiMacias.com. Spanish translations by Cynthia Alcantara (cynthia.alcantara1@gmail.com).