No ha faltado una palabra de todas las buenas palabras que Jehová vuestro Dios había dicho de vosotros; todas os han acontecido, no ha faltado ninguna de ellas.
(Josué 23:14 RV 1960).
Una de las cosas que mi difunto padre me enseñó era la importancia de cumplir con nuestra palabra. Si usted le hizo una promesa a alguien, usted debe hacer todo lo posible para llevarla a cabo. Ese era un concepto tan importante en la generación de mis padres (y los anteriores) que un apretón de manos era suficiente para sellar un acuerdo.
¿Sin embargo los tiempos han cambiado, verdad? Firmamos contratos de multi-páginas cuando compramos una casa, un coche - hasta un teléfono celular. Y de todos modos a veces buscamos modos de romper nuestros contratos y no cumplir con nuestras promesas.
¿No se alegra usted que Dios no es así? Cuando Él hace una promesa, usted no solo la puede "llevar al banco," sino puede contar con el destino de su propia alma en ello. Cuando Josué, como Moisés antes de él, había conducido y había servido al pueblo judío durante muchos años y se acercaba al tiempo de su muerte, él encontró importante recordarles la fidelidad de las promesas de Dios, usando la fidelidad de Dios en el pasado como una ilustración: "no una palabra de ellas [las palabras/promesas de Dios] ha faltado."
Yo quisiera que la gente pudiera decir eso de mí; tristemente ellos no pueden, aunque yo tengo la esperanza de estar cumpliendo con mi palabra a medida que crezco y maduro en mí caminar con el Señor. También quisiera poder decir lo mismo sobre las personas más cercanas a mí — y la mayor parte del tiempo, puedo. ¿Pero nosotros los humanos no somos tan fieles como Dios, verdad? Realmente no hay nadie además de Él con quien podemos contar para cumplir cada una de Sus palabras… todo el tiempo.
¿No es eso asombroso y consolador? Servimos un Dios que dice lo que Él piensa y piensa lo que Él dice. Además, Él cumple Su palabra y se asegura que sus promesas son realizadas en las vidas de Su pueblo. Él es el único en Quien podemos depender, sin importar los peores ataques del enemigo de nuestras almas, las circunstancias extremas de nuestras vidas, o los defectos de nuestro propio carácter. No me extraña que el Profeta Isaías le declara a Dios, "Tú guardarás en completa paz a aquel cuyo pensamiento en ti persevera; porque en ti ha confiado." (Isaías 26:3 RV 1960).
Si nos acordáramos solamente de confiar en Aquel que guarda Su palabra y realiza Sus promesas en nuestras vidas, no tendríamos que preocuparnos de escapatorias y pleitos para romper contratos, porque Dios nos guardará en la paz perfecta.
***
"Not one thing has failed of all the good things which the Lordyour God spoke concerning you. All have come to pass for you; not one word of them has failed" (Joshua 23:14, NKJV).
One of the things my late father taught me was the importance of keeping your word. If you made a promise to someone, you must do everything possible to follow through. That was such an important concept in my parents' generation (and those previous) that a handshake was enough to seal an agreement.
Times have changed, though, haven't they? We sign multi-page contracts when we buy a house, a car—even a cell phone. And still we sometimes look for ways to break our contracts and renege on our promises.
Aren't you glad God isn't like that? When He makes a promise, you can not only "take it to the bank," you can rest the destiny of your very soul on it. When Joshua, like Moses before him, had led and served the Jewish people for many years and was approaching the time of his death, he found it important to remind them of the faithfulness of God's promises, using God's faithfulness in the past as an illustration: "Not one word of them [God's words/promises] has failed."
I wish people could say that about me; sadly they can't, though I hope I'm doing better at keeping my word as I grow and mature in the Lord. I also wish I could say that about the people closest to me—and most of the time, I can. But we humans aren't as faithful as God, are we? There really is no one besides Him who can be counted on to fulfill His every word…all the time.
Isn't that amazing and comforting? We serve a God who says what He means and means what He says. Furthermore, He follows through on His word and makes sure his promises are fulfilled in the lives of His people. He is the only One we can depend on, no matter the worst attacks from the enemy of our souls, the dire circumstances of our lives, or the failings of our own character. No wonder the Prophet Isaiah declares to God, "You will keep him in perfect peace, Whose mind is stayed on You, Because he trusts in You" (Isaiah 26:3, NKJV).
If we will just remember to trust in the One who keeps His word and fulfills His promises in our lives, we won't need to worry about loopholes and litigation to break contracts, for God will keep us in perfect peace.
***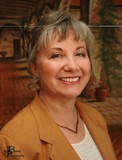 Kathi Macias, popular speaker and prolific author, is an Angel-award winning writer who has published nearly thirty books, including her latest releases, Mothers of the Bible Speak to Mothers of Today (New Hope Publishers) and My Son John (a novel from Sheaf House). Whether keyboarding her latest book, keynoting a conference, or riding on the back of her husband's Harley, Kathi "Easy Writer" Macias is a lady on a mission to communicate God's vision. Her insightful words—filled with passion, humor and soul nourishment—refresh audiences from all walks of life. Join Kathi as she hosts "Write the Vision" every Thursday from 6—7 p.m. (Pacific Time) via THE International Christian Network (www.theicn.com). To learn more about Kathi or to book her for your next event, visit www.KathiMacias.com. Spanish translations by Cynthia Alcantara (cynthia.alcantara1@gmail.com).