Pero tú has seguido mi doctrina, conducta, propósito, fe, longanimidad, amor, paciencia, persecuciones, padecimientos… persecuciones que he sufrido, y de todas me ha librado el Señor (2 Timoteo 3:10-11 RV 1960).
El Apóstol Pablo no era ningún extraño al sufrimiento, ni tampoco era alguien que se quejaba a menudo. Él con paciencia aguantó cualesquiera privaciones que vinieron por su camino a consecuencia de su valiente proclamación de la fe en Cristo resucitado, sabiendo que su Señor lo guardaría con seguridad sin importar lo que hubiera pasado.
Eche de ver, sin embargo, que aunque Pablo sabía que Dios lo guardaría con seguridad, él no esperó que Él le quitara el sufrimiento. Pablo entendió que tales cosas eran parte del costo que él tenía que pagar por servir a Aquel quien el mundo rechazó. ¿Nada en particular ha cambiado con respecto a eso, verdad? Aunque en muchos países seamos libres de adorar a Dios cuando deseamos, otros alrededor del globo no son tan bendecidos.
El mismo Jesús pone el ejemplo, ¿verdad? Otro Apóstol, Tomás, quiso la prueba de ese ejemplo. Cuando le dijeron que Jesús en efecto había resucitado, él no pidió ver la cara de Cristo u oír Su voz. Dijo que debía tocar Sus heridas, las cicatrices que demostraron Su sufrimiento de nuestra parte, antes de que él creyera. Con gracia, Jesús lo acomodó.
Nuestro rescate fue comprado a un gran precio, tan grande que podemos comenzar apenas a comprenderlo. Las cicatrices en el cuerpo de Cristo resucitado son el testimonio a aquel rescate y el amor incondicional que lo selló.
¿Podemos nosotros, como seguidores de Cristo, esperar algo menos? Incluso si no somos abiertamente perseguidos por nuestra fe, hay siempre un precio que pagar, una parte de nosotros tiene que morir diariamente para que nuestro Señor resucitado pueda vivir dentro de nosotros. No hay espacio en el trono para dos; sólo Jesús ha ganado el derecho de sentarse allí. Cuando somos llamados a cualquier clase de sufrimiento en nuestro caminar con Él, soportémoslo humildemente, sabiendo que las cicatrices que esto produce proporcionarán pruebas del amor de Cristo por otros para ver, que ellos también podrían creer y ser salvos.
***
But you have carefully followed my doctrine, manner of life, purpose, faith, longsuffering, love, perseverance, persecutions, afflictions…what persecutions I endured. And out of them all the Lord delivered me (2 Timothy 3:10-11, NKJV).
The Apostle Paul was no stranger to suffering, yet he was no whiner either. He patiently endured whatever hardships came his way as a result of his bold proclamation of faith in the risen Christ, knowing his Lord would keep him safe whatever happened.
Notice, however, that though Paul knew God would keep him safe, he didn't expect Him to spare him from suffering. Paul understood that such things were part of the cost he must pay for serving the One whom the world rejected. Nothing much has changed in that regard, has it? Though we in many countries are free to worship God as we wish, others around the globe are not so blessed.
Jesus Himself set the example, didn't He? Another Apostle, Thomas, wanted proof of that example. When he was told that Jesus had indeed risen from the dead, he didn't ask to see Christ's face or to hear His voice. He said he must touch His wounds, the scars that proved His suffering on our behalf, before he would believe. Graciously, Jesus accommodated him.
Our redemption was bought at a great price, so great we can scarcely begin to fathom it. The scars on the risen Christ's body are testimony to that redemption and the unconditional love that sealed it.
Can we, as followers of Christ, expect any less? Even if we are not openly persecuted for our faith, there is always a price to pray, a part of self that needs to die daily so our risen Lord can live within us. There's no room on the throne for two; only Jesus has earned the right to sit there. When we are called to any sort of suffering in our walk with Him, may we endure it humbly, knowing that the scars it produces will provide evidence of Christ's love for others to see, that they too might believe and be saved.
***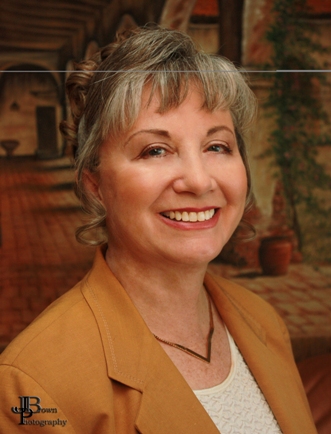 Kathi Macias, popular speaker and prolific author, is an Angel-award winning writer who has published nearly thirty books, including her latest releases, Mothers of the Bible Speak to Mothers of Today (New Hope Publishers) and My Son John (a novel from Sheaf House). Whether keyboarding her latest book, keynoting a conference, or riding on the back of her husband's Harley, Kathi "Easy Writer" Macias is a lady on a mission to communicate God's vision. Her insightful words—filled with passion, humor and soul nourishment—refresh audiences from all walks of life. Join Kathi as she hosts "Write the Vision" every Thursday from 6—7 p.m. (Pacific Time) via THE International Christian Network (www.theicn.com). To learn more about Kathi or to book her for your next event, visit www.KathiMacias.com. Spanish translations by Cynthia Alcantara (cynthia.alcantara1@gmail.com).