No os conforméis a este mundo,sino transformaos por medio de la renovación de vuestro entendimiento, para que comprobéis cuál es la buena voluntad de Dios, agradable y perfecta(Romanos 12:2 RV).
¿Durante muchos años una de las preguntas que me preguntan con más frecuencia es, "Cómo sé yo que mi situación es la voluntad de Dios?" Arriesgando sonar repetitiva, descubrir la voluntad de Dios en cualquier situación o circunstancia realmente no es tan difícil. Dios no juega juegos de adivinación con nosotros, y Él no se deleita que nosotros tomemos conjeturas así nomas sólo para descubrir que hicimos algo incorrecto. La voluntad de Dios para nosotros se encuentra perfilada perfectamente en las Escrituras, pero es ahí donde nos encontramos con problemas.
¿Por qué es así? Ciertamente no es porque Dios ha dejado de darnos un mapa para llegar sin peligro a nuestro destino. No sólo nos dio la Biblia como instrucciones escritas, sino que también nos envió a Su Hijo para modelar la existencia desinteresada que todos nosotros debemos también vivir.
No, el problema no es que Dios no ha preparado el camino para nosotros; el problema es que no nos servimos de todo lo que Él ha suministrado. Jesús vivió la vida perfecta que ninguno de nosotros puede lograr por medio de nuestro propio esfuerzo. Como la única Persona libre de pecado que alguna vez anduvo sobre esta tierra, Jesús no sólo vivió una vida perfecta sino que murió una muerte injusta, esa que usted y yo merecimos. Aún más, Él resucitó de la tumba, realizando Su promesa de abrirnos la puerta a nosotros para recibir la vida eterna.
Pero el cristianismo no es solamente para asegurarnos que tenemos "el seguro contra incendios" cuando nos muramos. Es sobre crecer y convertirme en un creyente maduro, quién mira, actúa, y habla más como Jesús a medida que pasan los años pasan. Y esto comienza con cambiar de opinión y comenzar a ver cosas desde la perspectiva de Dios, más bien que del mundo.
El mundo está en desacuerdo con Dios. Las opiniones mundanas siempre estarán basadas en un modo de pensar todo-para-mi; Dios nos llama a una vida desinteresada que lo pone a Él y a los demás delante de nosotros. Aunque esto sea un proceso de toda la vida, ese cambio no pasa automáticamente. Pasa cuando diariamente dedicamos y pasamos nuestro tiempo en las Escrituras, leyendo y meditando y memorizando — y dejando al Espíritu de Dios "renovar" nuestra mente, palabra por palabra y línea por la línea.
Cuando me encuentro pensado o comportándome en una forma contraria a la Palabra de Dios, sé que tengo que arrepentirme y dedicarle más tiempo a las Escrituras, logrando "lavar" mi mente y volviendo a dirigirla. Cuando hago esto, pronto descubro que ya sabía la voluntad de Dios en algo específico desde el principio; yo sólo tenía que cambiar direcciones y comenzar a entender la situación del punto de vista de Dios en vez del mío propio.
La mejor parte es que una vez que he hecho eso y mi mente está clara y dispuesta a hacer la voluntad de Dios, sin tener en cuenta el precio o las consecuencias, puedo seguir para delante en perfecta paz y alegría. Y realmente no hay mejor forma de vivir que de esa manera, ¿la hay?
***
Do not be conformed to this world, but be transformed by the renewing of your mind, that you may prove what is that good and acceptable and perfect will of God (Romans 12:2, NKJV).
Over the years one of the questions I get asked most often is, "How do I know God's will in my situation?" At the risk of sounding trite, discovering God's will in any situation or circumstance really isn't that difficult. God doesn't play guessing games with us, and He doesn't delight in making us take wild guesses only to discover we did the wrong thing. God's will for us is outlined perfectly in the Scriptures, but that's where we run up against problems.
Why is that? It's certainly not because God has failed to give us all we need in the way of a roadmap to arrive safely at the right destination. Not only did He give us the Bible as written instructions, but He also sent His Son to model the selfless existence He has called us all to live.
No, the problem isn't that God hasn't prepared the way for us; the problem is that we fail to avail ourselves of all He has supplied. Jesus lived the perfect life that none of us can achieve on our own. As the only sinless Person to ever walk this earth, Jesus not only lived a perfect life but He died an unjust death, the one that you and I deserved. Best of all, He rose again from the grave, fulfilling His promise to open the door for us to receive eternal life.
But Christianity isn't just about making sure we have "fire insurance" when we die. It's about growing up and becoming a mature believer, one who looks, acts, and speaks more like Jesus as the years roll by. And that begins with changing our mind and beginning to see things from God's perspective, rather than the world's.
The world is at odds with God. Worldly opinions will always be based on an all-about-me mindset; God calls us to a selfless life that puts Him and others ahead of ourselves. Though it's a lifetime process, that change doesn't happen automatically. It happens as we daily spend time in the Scriptures, reading and meditating and memorizing—and letting God's Spirit "renew" our mind, word by word and line by line.
When I find myself thinking or behaving in a way that is contrary to God's Word, I know I need to repent and spend more time in the Scriptures, getting my mind "washed" and redirected. As I do that, I soon discover that I knew God's will in a specific matter all along; I just needed to switch directions and begin to understand the situation from God's viewpoint instead of my own.
The best part is that once I've done that and my mind is clear and settled on doing God's will, regardless of the price or consequences, I can move ahead in perfect peace and joy. And there really is no better way to live than that, is there?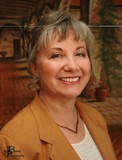 Kathi Macias, popular speaker and prolific author, is an Angel-award winning writer who has published nearly thirty books, including her latest releases, Mothers of the Bible Speak to Mothers of Today (New Hope Publishers) and My Son John (a novel from Sheaf House). Whether keyboarding her latest book, keynoting a conference, or riding on the back of her husband's Harley, Kathi "Easy Writer" Macias is a lady on a mission to communicate God's vision. Her insightful words—filled with passion, humor and soul nourishment—refresh audiences from all walks of life. Join Kathi as she hosts "Write the Vision" every Thursday from 6—7 p.m. (Pacific Time) via THE International Christian Network (www.theicn.com). To learn more about Kathi or to book her for your next event, visit www.KathiMacias.com. Spanish translations by Cynthia Alcantara (cynthia.alcantara1@gmail.com).