"Tenía Moisés ochenta años de edad, y Aarón ochenta y tres, cuando hablaron al faraón" (Exodo 7:7 RV).
Vivimos en una cultura orientada a la juventud, donde se supone que alguien mayor de 65 años de edad cuelga su ética de trabajo y gasta cualesquiecantidad de años en la persecución de una pequeña pelota blanca alrededor de un campo de golf. No hay nada incorrecto con juegar golf, usted lo sabe, pero cuando esto se convierte en nuestro único objetivo para salir de la cama por la mañana, hemos perdido nuestra dirección.
Dios no nos creó para servirnos a nosotros mismos. Somos hechos en la imagen del Creador, y Dios nos ha llamado a ser socios en esa búsqueda, a un grado o a otro; esa sociedad no se termina cuando nuestro cabello se vuelve gris o nuestro paso reduce la marcha un poco debido a la artritis.
¿Me encanta leer sobre Moisés y Aaron, ¿y a usted? Ellos estaban ya en sus años ochenta cuando Dios los envió a encararse al hombre más poderoso en la tierra. Dios no envió a hombres jóvenes en lo mejor de sus vidas para que pudieran usar sus músculos y aporrear su pecho e intimidar al Faraón. Él no envió a governadores ricos de otros países que podrían amenazarlo con sus ejércitos o sobornarlo con sus riquezas. Él envió a dos hermanos que, entre ellos, habían vivido más de 160 años en esta tierra. Ninguno había experimentado una vida fácil, ya que Aaron fue levantado como un esclavo hebreo, y Moisés, después de crecer en un palacio, tuvo que escapar al desierto para salvar su vida. Y aunque Moisés al principio resistiera la llamada de Dios de ir al Faraón, él finalmente aceptó, con su hermano mayor de su lado.
Podemos aprender mucho por medio de la historia de Moisés y Aaron y su gran éxito en la conducción de los israelitas cuando dejaron la esclavitud de Egipto. Primero, mientras vivimos en esta tierra, nunca estamos demasiado viejos para ser útiles a Dios. Segundo, si seguimos acompañando a Dios en el proposito que Él tiene para nosotros, podemos experimentar tremendas victorias en cualquier etapa de la vida. Y finalmente, aunque podamos considerarnos inconsecuentes en el esquema de todas las cosas, Dios puede usarnos para efectuar cambios poderosos en las vidas de los demas.
Asi es que dondequiera que usted este hoy e independientemente de lo que hace en su vida, escuche la voz de Dios. Pueda ser que El lo llame desde el arbusto ardiente y enviarlo adelante en la mayor misión de su vida.
***
And Moses was eighty years old and Aaron eighty-three years old when they spoke to Pharaoh (Exodus 7:7, NKJV).
We live in a youth-oriented culture, where anyone over the age of 65 is supposed to hang up their work ethic and spend whatever years they have left chasing a little white ball around a golf course. Nothing wrong with playing golf, mind you, but when it becomes our sole purpose for getting out of bed in the morning, we've lost our direction.
God did not create us to serve ourselves. We are made in the image of the Creator, and God has called us to partner in that pursuit, to one degree or another; that partnership doesn't end when our hair turns gray or our step slows a bit due to arthritis.
I love reading about Moses and Aaron, don't you? They were in their eighties when God sent them to confront the most powerful man on earth. God didn't send young men in their prime of life so they could flex their muscles and pound their chest and intimidate Pharaoh. He didn't send rich rulers from other countries who could threaten him with their armies or bribe him with their riches. He sent two brothers who, between them, had lived more than 160 years on this earth. Neither had experienced an easy life, since Aaron was raised as a Hebrew slave, and Moses, after growing up in a palace, had to flee for his life into the desert. And though Moses initially resisted God's call to go to Pharaoh, he finally accepted, with his older brother at his side.
We can learn a lot through the story of Moses and Aaron and their ultimate success in leading the Israelites out of the bondage of Egypt. First, as long as we live on this earth, we are never too old to be useful to God. Second, if we continue to partner with God in whatever He has purposed for us, we can experience tremendous victories at any stage of life. And finally, though we may consider ourselves inconsequential in the scheme of things, God can use us to effect powerful changes in the lives of others.
So wherever you are today and whatever is going on in your life, listen for God's voice. He just may call out to you from the burning bush and send you forth on the greatest mission ever.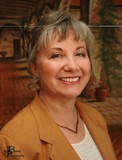 Kathi Macias, popular speaker and prolific author, is an Angel-award winning writer who has published nearly thirty books, including her latest releases, Mothers of the Bible Speak to Mothers of Today (New Hope Publishers) and My Son John (a novel from Sheaf House). Whether keyboarding her latest book, keynoting a conference, or riding on the back of her husband's Harley, Kathi "Easy Writer" Macias is a lady on a mission to communicate God's vision. Her insightful words—filled with passion, humor and soul nourishment—refresh audiences from all walks of life. Join Kathi as she hosts "Write the Vision" every Thursday from 6—7 p.m. (Pacific Time) via THE International Christian Network (www.theicn.com). To learn more about Kathi or to book her for your next event, visit www.KathiMacias.com. Spanish translations by Cynthia Alcantara (cynthia.alcantara1@gmail.com).