Nevertheless, there will be no gloom for those who were in distress. In the past, he humbled the land of Zebulun and the land of Naphtali, but in the future he will honor Galilee of the Gentiles, by the way of the sea, along the Jordan. (Isaiah 9:1)
Jesus was reared in Nazareth, which was inhabited by the tribe of Zebulun. On the banks of the Sea of Galilee, He would call unlikely people to come and follow Him. But more than that, the Gospel of Luke reveals that there is a place for those who otherwise would not have meaningful lives. God, in the form of Jesus Christ, sits down with people who are sick, diseased, dejected, and rejected, and accepts them into His family. Indeed, Christ Jesus came to bring hope in unlikely places.
---
In every day, in every way… be encouraged!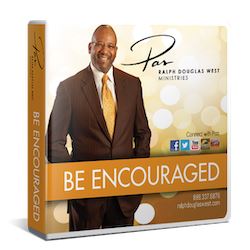 Sometimes life is a struggle. But when you know that the God of the universe has got your back, you can get through anything.
That's why we want to send you Pas' new 4-part series Be Encouraged when you give below to help share that peace and strength with others.
Get your copy today and walk through the story of Jesus' incredible love for you as told in Pas' signature style. We pray it encourages your heart and enriches your spirit!
And thank you for giving generously to encourage others in God's love.