And they journeyed from Elim, and all the congregation of the children of Israel came to the Wilderness of Sin. (Exodus 16:1)
Where are you living today? Do you find yourself in the desert of Elim? Have your resources dried up? Remember that God can surprise you with unexpected supplies in your desert place. There is no place too remote for God to come and see about you. There is no place too barren for God to feed you. There is no place too arid for God to cool you down. It is in these lean places where God is most likely to show up.
---
Be challenged by Romans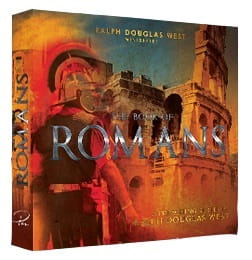 Romans doesn't let us sit still. In Romans, Paul talks about the obligation we are under to spread the truth of the Gospel and to engage with the culture around us. He talks about the journey we must make after we accept the God's gift of salvation. We are called to leave our comfortable and easy corners and spread the message of Christ's sacrifice to everyone around us, because we have been freely justified!