. . . what are the riches of the glory of His inheritance in the saints . . . (Ephesians 1:18b)
Too many Christians have never "read the bankbook" to discover the vast spiritual wealth that God has deposited into their account through Jesus Christ. It is God's desire that we know about our inherent wealth found in Jesus Christ. The unregenerate, lost world sees the church only as another organization, building, or institution. But the eyes of the heart see the church as God's inheritance, His estate, and His heritage. Only the inward vision of the Christian can perceive what this means.
---
In every day, in every way… be encouraged!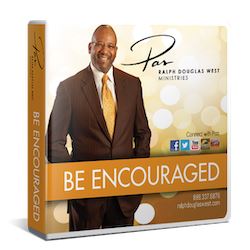 Sometimes life is a struggle. But when you know that the God of the universe has got your back, you can get through anything.
That's why we want to send you Pas' new 4-part series Be Encouraged when you give below to help share that peace and strength with others.
Get your copy today and walk through the story of Jesus' incredible love for you as told in Pas' signature style. We pray it encourages your heart and enriches your spirit!
And thank you for giving generously to encourage others in God's love.