But we have renounced the hidden things of shame, not walking in craftiness nor handling the Word deceitfully. (2 Corinthians 4:2)
In 2003 Robert Courtney, a lab technician for the Research Medical Tower Pharmacy in Kansas City, confessed to diluting the medications of thousands of individuals during a nine-year spree of greed. The federal judge referred to Courtney's behavior as "the most heinous crime imaginable" and handed down a 30-year sentence. If a human judge passed down such a stiff sentence on a pharmacist that diluted medication, what more do you think the Lord Jesus Christ would say about those who dilute the gospel? The gospel is the very antidote men and women need to cure their soul-sickness.
---
In every day, in every way… be encouraged!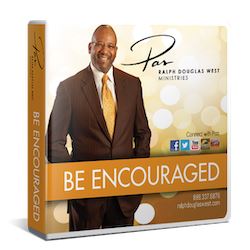 Sometimes life is a struggle. But when you know that the God of the universe has got your back, you can get through anything.
That's why we want to send you Pas' new 4-part series Be Encouraged when you give below to help share that peace and strength with others.
Get your copy today and walk through the story of Jesus' incredible love for you as told in Pas' signature style. We pray it encourages your heart and enriches your spirit!
And thank you for giving generously to encourage others in God's love.