Like newborn babes, crave pure spiritual milk, so that by it you may grow up in your salvation. (1 Peter 2:2)
No one truly born of God would question that it is a commendable practice to have a daily quiet time with the Lord; in fact, it is absolutely vital to Christian growth. God built into every child at birth that insatiable desire for the very thing by which he or she lives. In the same way, if there's not a desire for the Word, then there isn't a new birth. It is impossible for us to subsist as Christians without our daily quiet time because God has placed into our spiritual nature a hunger for the Word of God.
---
These are stories Jesus wants you to hear!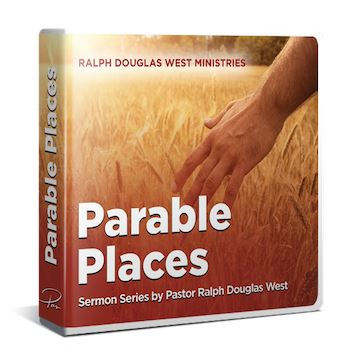 If you've ever wondered if God is really interested in you, it's time you explored Pas' 6-message series, Parable Places.
Let Pastor West take you to some special venues where you can experience Jesus' direction and life-changing love through the stories He shared. You'll be inspired to see how Christ never hurries past the needs of those He loves – and that includes you!
This 6-message series is our way of saying thanks for your gift below to share the Gospel and help more people grow in their faith.
Be encouraged – and thank you for encouraging others through your support!