. . . to redeem those who were under the law, that we might receive the adoption as sons. (Galatians 4:5)
New life isn't limited to only earthly experiences; life changes such as redemption, adoption, and transformation can also occur when you're freed from spiritual bondage. This is the truth that Paul was trying to get across to the Galatians. Their past religious experience attracted them to the Law because it enabled them to measure external results. They thought they were moving forward, but actually they were regressing. Unfortunately, too many Christians today appear spiritual mature when they are actually retreating into a "second childhood" of Christian experience.
---
These are stories Jesus wants you to hear!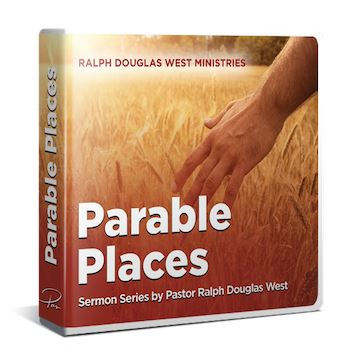 If you've ever wondered if God is really interested in you, it's time you explored Pas' 6-message series, Parable Places.
Let Pastor West take you to some special venues where you can experience Jesus' direction and life-changing love through the stories He shared. You'll be inspired to see how Christ never hurries past the needs of those He loves – and that includes you!
This 6-message series is our way of saying thanks for your gift below to share the Gospel and help more people grow in their faith.
Be encouraged – and thank you for encouraging others through your support!