Now if Christ is preached that He has been raised from the dead, how do some among you say that there is a resurrection of the dead? (1 Corinthians 15:12)
Because so many people are questioning the significance of the resurrection and its ultimate importance, we need to hear the resurrection story again for the first time. There is the possibility that you have come with your own questions regarding the validity of the resurrection. Or maybe you have come to poke fun and humor yourself at one more message on Jesus' resurrection from the dead. If you are doing this, then you're in good company. The Corinthian congregation grappled over the same doubts.
---
Be challenged by Romans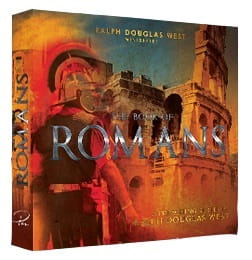 Romans doesn't let us sit still. In Romans, Paul talks about the obligation we are under to spread the truth of the Gospel and to engage with the culture around us. He talks about the journey we must make after we accept the God's gift of salvation. We are called to leave our comfortable and easy corners and spread the message of Christ's sacrifice to everyone around us, because we have been freely justified!