Forgetting what is behind . . .(Philippians 3:13 NIV)
Each time the guilt of Paul's past resurfaced, he intentionally had to put his nemesis behind him. Paul put behind him the horror of persecuting the Christian movement. He had to put behind him his participation in the stoning of Stephen, the fight he had with Peter, and his impatience with young John Mark. We also must live with holy amnesia. Like Paul, we should forget the bad things that happened to us because God's grace through the blood of Jesus allows us to forgive others and ourselves.
---
Be challenged by Romans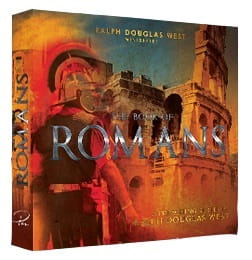 Romans doesn't let us sit still. In Romans, Paul talks about the obligation we are under to spread the truth of the Gospel and to engage with the culture around us. He talks about the journey we must make after we accept the God's gift of salvation. We are called to leave our comfortable and easy corners and spread the message of Christ's sacrifice to everyone around us, because we have been freely justified!