Blessed is he whose transgression is forgiven . . . (Psalm 32:1)
When David came to his spiritual and moral senses and cried, "Lord, have mercy," the first thing he said was, "Blot out my transgressions." He didn't say, "I have broken my own standard of conduct" or "I made a mistake." Transgression involves a deliberate rebellion against God; it is crossing the line that God has drawn. David realized that he had to own his transgressions before he could disown them. He used a word that is now missing in our lexicon of Christianity: sin. 
---
Be challenged by Romans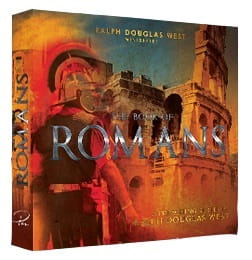 Romans doesn't let us sit still. In Romans, Paul talks about the obligation we are under to spread the truth of the Gospel and to engage with the culture around us. He talks about the journey we must make after we accept the God's gift of salvation. We are called to leave our comfortable and easy corners and spread the message of Christ's sacrifice to everyone around us, because we have been freely justified!