You shall not be afraid of the terror by night . . . (
Psalm 91
:5a)
Until recently there was no actual scientific evidence that someone could be scared to death. But then researchers at Case Western Reserve University studied the deaths of 15 people who had been the object of an assault or minor accident. They discovered that the cells of their hearts had literally been ransacked by the pumping of adrenalin. They could neither fight nor flee from their fear; therefore, fear overcame them. Yet for us as believers, the psalmist confidently asserts that God promises His protection from all kinds of dangers at all times, until His will for our lives is completed.
---
Be challenged by Romans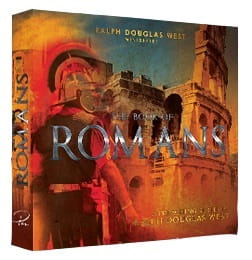 Romans doesn't let us sit still. In Romans, Paul talks about the obligation we are under to spread the truth of the Gospel and to engage with the culture around us. He talks about the journey we must make after we accept the God's gift of salvation. We are called to leave our comfortable and easy corners and spread the message of Christ's sacrifice to everyone around us, because we have been freely justified!