And [Moses] led the flock to the back of the desert, and came to Horeb, the mountain of God. (Exodus 3:1b)
What God did for Moses after his expulsion from Egypt was to send him "to the far side of the desert." He was utterly driven to think of God alone. Similarly, God encounters you when the devastating change of events in your life isolates you. Where do you go when you're expelled from the palaces of your life? Maybe God will send you to some quiet place of isolation, which often occurs after such drastic events as a human loss, an illness, or a relocation.
---
Be challenged by Romans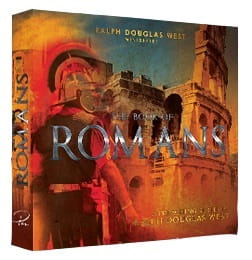 Romans doesn't let us sit still. In Romans, Paul talks about the obligation we are under to spread the truth of the Gospel and to engage with the culture around us. He talks about the journey we must make after we accept the God's gift of salvation. We are called to leave our comfortable and easy corners and spread the message of Christ's sacrifice to everyone around us, because we have been freely justified!