A Fellowship in the Gospel
"And they continued steadfastly in the apostles' doctrine and fellowship, in the breaking of bread, and in prayers." - (Acts 2:42)
In the first chapter of Paul's letter to his favorite church we hear him express his definition of a church. According to Paul, the church is "a fellowship of the gospel." (Philippians 1:5; 27) He agrees with Luke who describes the church the same way in his history of the church as quoted above.
According to Luke the fingerprints of the church are as follows: the thumbprint is evangelism. The people he is describing would not be there if they had not been reached by the evangelistic sermon of Peter on the Day of Pentecost. The index fingerprint is teaching. The middle fingerprint is fellowship. The ring fingerprint is worship and the little fingerprint is prayer.
Just as your thumb naturally touches your four fingers, the teaching, fellowship, worship and prayer of the church are meant to lead to evangelism. These four functions of the church equip, edify, inspire and empower the church to reach out and bring lost people to salvation in Christ.
Our churches can often be described as a group of people sitting in a circle with their chairs facing in. According to Paul and Luke we should turn our chairs back to back and face out in a fellowship of the gospel. I have visited the Dead Sea which without an outlet is stagnant and dead and earns it its name. Also the Sea of Galilee which is filled with life because it has an outlet.
So it is with our churches. When we face out and reach out we have an outlet that fills our church with the young life of new believers. Is your church a fellowship in the gospel?

---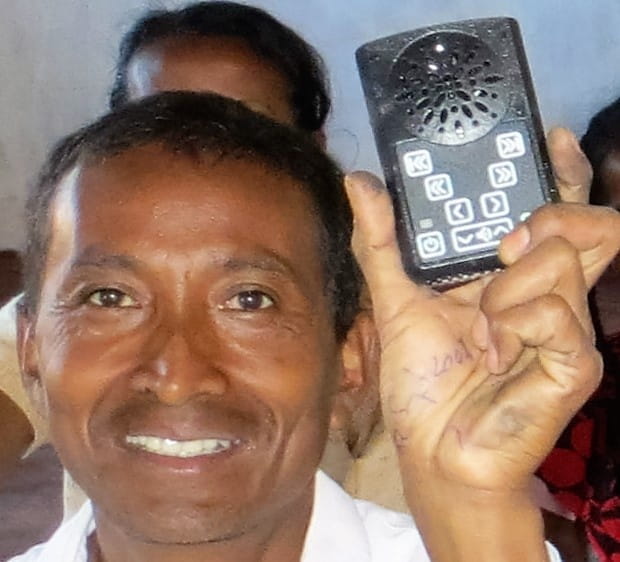 Give MBC to developing nations
Do you love The Mini Bible College by Dick Woodward? We do, too! That's why ICM has translated MBC into more than 40 languages and distributes it for free to church leaders, pastors and small groups all over the world.