The Three Missing Links
"In the beginning God created…" - (Genesis 1:1)
Most people have heard about the missing link that turns up when we compare the theory of evolution with the Genesis creation account, but there are actually three missing links. The first missing link is the issue: How did it all begin? The Bible's answer is recorded above in just two words: "God created." It all began with a first act of creation that accounted for the universe, the earth, and all plant life.
The author uses an interesting Hebrew word for "created." It is the word "barah" which means "to create something out of nothing." Since there are no samples that are half plant and half animal there is a second missing link. The Genesis account again reads "barah" as animal life is created in the water.
There is also no sample that is half animal and half human. So, for a third time the author of Genesis uses "barah" when God creates man. What is usually considered the missing link is actually this third missing link. In all three of these places where the secular scholar struggles for answers the author of Genesis writes: "barah," God created.
God began the Bible with the creation account because He knew that one day we would realize we need an act of creation in our hearts. We would then also know where to go with that need to join David in the prayer: "Create (barah) in me a clean heart, O God and renew a right spirit within me." (Psalm 51:10 NLT)
We can also go to Jesus Who taught the new birth and the apostles, who agreeing with David, referred to the new birth as a new creation! (John 3:3-5; 2 Corinthians 5:17)

---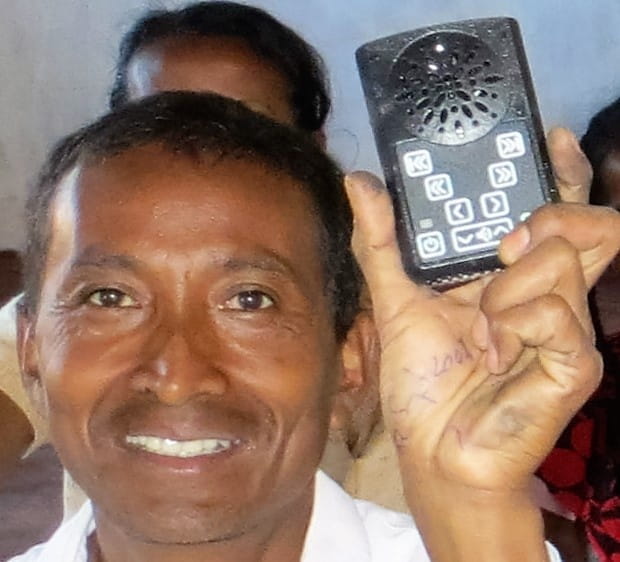 Give MBC to developing nations
Do you love The Mini Bible College by Dick Woodward? We do, too! That's why ICM has translated MBC into more than 40 languages and distributes it for free to church leaders, pastors and small groups all over the world.