Keys to Oneness
"… fulfill my joy by being like-minded, having the same love… being of one accord of one mind. In lowliness of mind let each esteem others better than himself. Let each of you look out… for the interests of others." - (Philippians 2:2-4)
As Paul writes to his favorite church he is burdened that they experience oneness. He wants them to be "like minded…of one accord" and "of one mind." To that end he gives them two keys to oneness.
One key is humility, what Paul calls "lowliness of mind." He instructs and challenges the Philippians to esteem others better than themselves. C. S. Lewis told us that pride is the mother of all sins. As a pastor I learned that when there is a dispute among two disciples you will often find somebody's pride at the bottom of it. Humility is an antidote that resolves disputes and restores oneness.
The other critical key is love. When Paul writes of "the same love," I believe he means the love of Christ in us. At least one application of that love is when we "look out for the interests of others." We might call this love "other centeredness." We must realize and remember that this love is the fruit and evidence of the Holy Spirit living in us. It is not natural. It is supernatural. We can't do it. Only He can.
So, Paul's keys for being like-minded are humility and love. By application you will find his keys bringing oneness to your marriage, family, church, ministry and any relationship.
Our greatest challenges are relationships. I challenge you to insert these keys into your most challenging relationships and watch God bring oneness.

---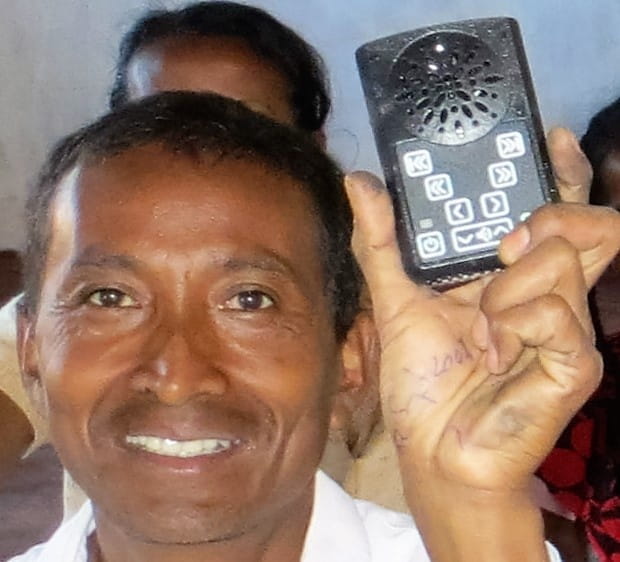 Give MBC to developing nations
Do you love The Mini Bible College by Dick Woodward? We do, too! That's why ICM has translated MBC into more than 40 languages and distributes it for free to church leaders, pastors and small groups all over the world.