The Word of God and Life
"… that He might make you know that man shall not live by bread alone; but man lives by every word that proceeds from the mouth of the Lord." - (Deuteronomy 8:3)
This Scripture is an excerpt from one of the greatest sermons of Moses. Moses preached that the more we understand the Word of God, the more we understand life. And the more we experience life, the more we understand the Word of God. The two throw light upon each other.
After studying the Word of God in the classroom for seven years I took a job as a social worker. While being on call every night for a year I not only learned a lot about life, I greatly deepened my understanding and appreciation of the Word of God.
For example, we are told in the first Psalm that one of the greatest blessings of the blessed man is that he does not stand in the way of the sinner. As a pastor having picked up the pieces with sinners for many years I know that the way of the sinner is very hard indeed.
I have also enjoyed the benefits and blessings personally and with many others that are the result of building life on the teachings and the value systems of the Bible. We who build our lives on the Word of God are not only saved from sin but for a life that is rich with meaning and fulfillment. We live lives that are filled with meaning and a sense of accomplishment in this life and in the life to come.
Experience is a convincing teacher. That's why our loving God will make us know that the Word of God shows us how to live.
---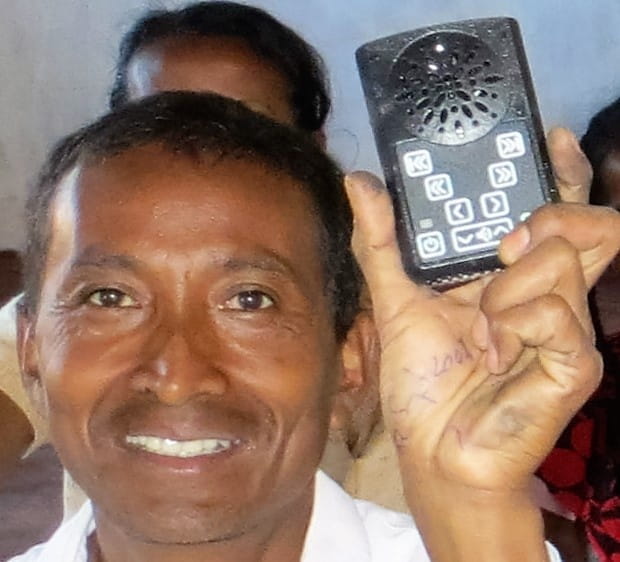 Give MBC to developing nations
Do you love The Mini Bible College by Dick Woodward? We do, too! That's why ICM has translated MBC into more than 40 languages and distributes it for free to church leaders, pastors and small groups all over the world.