Providential Perspective
"Moreover we know that to those who love God, who are called according to his plan, everything that happens fits into a pattern for good." - (Romans 8:28, J.B. Phillips)
"God moves in a mysterious way His wonders to perform;
He plants His footsteps in the sea and rides upon the storm.
Deep in unfathomable mines of never failing skill
He fashions up His bright designs and works His sovereign will.
You fearful saints fresh courage take; the clouds you so much dread
Are rich with mercy and will break in blessings on your heads.
Judge not the Lord by feeble sense but trust Him for His grace;
Behind a frowning providence He hides a smiling face.
His purposes will ripen fast, unfolding every hour;
The bud may have a bitter taste, but sweet will be the flower.
Blind unbelief is sure to err and scan His work in vain;
God is His own Interpreter, and He will make it plain."
If you ask me for my favorite hymn, "God Moves in a Mysterious Way" by William Cowper is my answer. If you ask me for my favorite verse of Scripture I will point you to Romans 8:28 which summarizes my faith journey with Christ. As we approach the end of 2013 and cross the threshold into 2014 the combination of this verse of Scripture and the lines of this hymn express the thoughts of my head as I lay in my bed.
At this time of the year I like to look back with reflection, look in with a time of confession, and look ahead with resolution. Applying the three perspectives these words can reveal what God has done, what God is doing, and what God wants to do in our lives and in our world through us.
---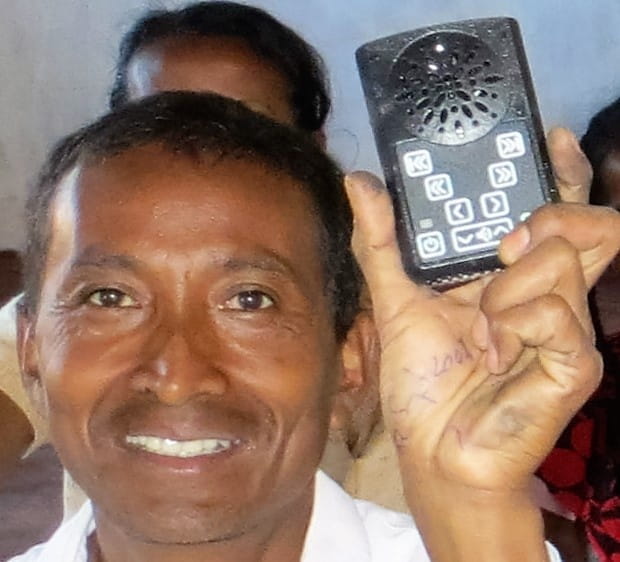 Give MBC to developing nations
Do you love The Mini Bible College by Dick Woodward? We do, too! That's why ICM has translated MBC into more than 40 languages and distributes it for free to church leaders, pastors and small groups all over the world.