Godly Fitness
"Exercise yourself toward godliness. For bodily exercise profits a little, but godliness is profitable for…the life that now is and of that which is to come." - (1 Timothy 4:7, 8)
As a young man Timothy was probably very interested in physical fitness. If he lived in our culture he would be the type to join a gym and work out regularly. Paul agreed with Timothy that physical fitness was profitable. But, he declared that godly fitness was more profitable. Paul reasoned that physical fitness improves the quality of our life here and now, but godly fitness improves the quality of our eternal life.
How real and practical is our faith in the life to come? I am intrigued with this question: what is godly exercise? The word "godly" means "like God." What is God- like? We are told in the Word that God is a Spirit (John 4:24.) To exercise ourselves toward godliness therefore means to submit to disciplines in the spiritual dimension that grow us spiritually.
We also read in the Scripture that God is love. To exercise toward godliness means to commit ourselves to a study of the love that is God. At the heart of the love chapter (1 Corinthians 13), Paul passes the love of God through the prism of his Holy Spirit inspired intellect and it comes out on the other side a cluster of 15 virtues. Pursue intentionally what the 15 virtues are and what they will look like when you apply them in all your relationships.
God is light. Exercise yourself in this dimension of God likeness by filling your mind and heart and life with the truth (light) you find in God's Word. Walking in that light will profit you in this life and in the life to come.
Do you have a routine for spiritual fitness?

---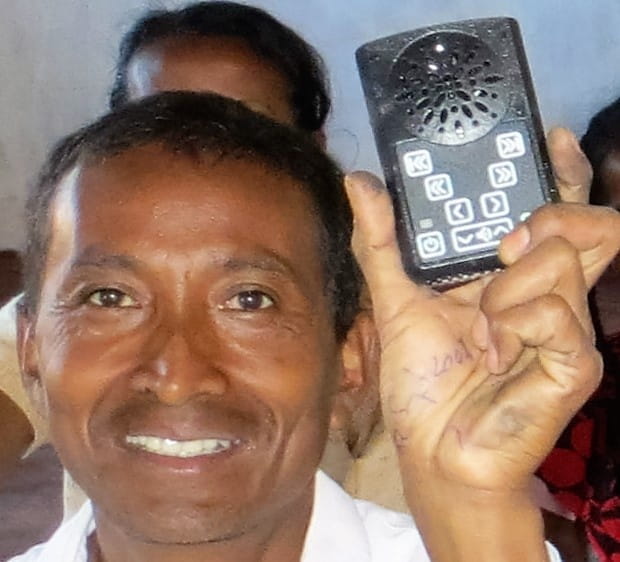 Give MBC to developing nations
Do you love The Mini Bible College by Dick Woodward? We do, too! That's why ICM has translated MBC into more than 40 languages and distributes it for free to church leaders, pastors and small groups all over the world.