When You Are Too Weak to Pray
"Then they lowered the man on his mat, right down in front of Jesus.  Seeing their faith, Jesus said to the paralyzed man, 'My child, your sins are forgiven.'"  - (Mark 2: 4, 5)
When my wife was critically ill after the birth of our first child she reached a crisis on a Friday morning at ten o'clock. Her eyes were moving back into her head and we thought we were losing her. While several doctors did a spinal tap to relieve pressure on her brain two precious sisters in the Lord had been burdened to pray for her that morning at ten o'clock – not knowing anything about her crisis. She pulled through the crisis and her life was saved.
While having her quiet time after returning from the hospital, she read the verses quoted above. It moved her to tears to realize that when she was too weak to pray for herself her sisters in the Lord were praying for her, and when the Lord saw their faith He ministered healing to her.
In our life span there are sure to be times when we will be too weak to pray for ourselves. That's one reason it is wise to be in spiritual community with other believers who know the Lord and love Him and who know you and love you. If you had an accident or a sudden illness do you have anyone who would pray for you when you are too weak to pray for yourself?
The wisest man who ever lived wrote: "Two are better than one, because… if one falls down, his friend can help him up. But pity the man who falls and has no one to help him up!" - (Ecclesiastes 4: 10, 11 NIV)

---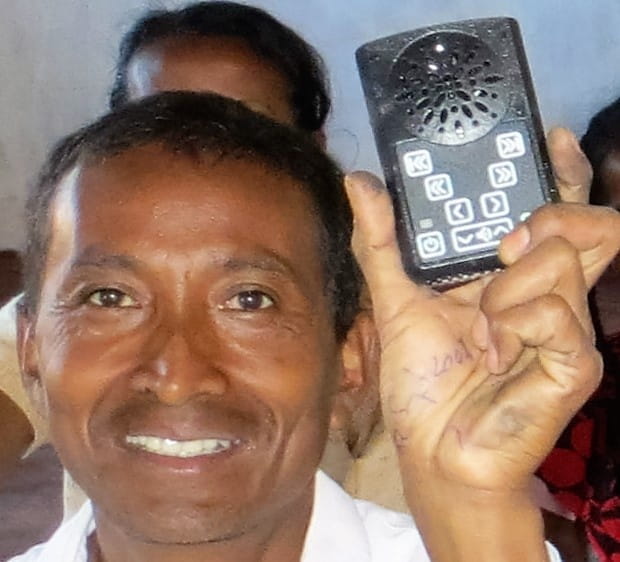 Give MBC to developing nations
Do you love The Mini Bible College by Dick Woodward? We do, too! That's why ICM has translated MBC into more than 40 languages and distributes it for free to church leaders, pastors and small groups all over the world.