Games People Play
"To what can I compare the people of this generation? How can I describe them? They are like children playing games in the marketplace. They complain to their friends, 'We played wedding songs, and you didn't dance, so we played funeral songs, and you didn't weep.'"- (>Luke 7: 31, 32)
Jesus said some very hard things. For most of His three years of public ministry, He had an ongoing hostile dialogue with the religious leaders of His day. Jesus spoke these metaphors in the context of the religious establishment's criticism of John the Baptist and Himself. They criticized John the Baptist because he was so austere and disciplined. Their criticism of Jesus was that He was too happy and presented the image of the happy man.
In that culture, children played games in a busy marketplace. Since they had observed weddings and funeral processions they would imitate those proceedings in their play. They would stop busy merchants and say "We are playing funeral today. Stop and weep with us!" Or, "We're playing wedding today and we're playing flutes. Dance with us!" Of course, the busy merchants had no time for children's games.
Jesus turned this metaphor into one of His hard sayings when He applied this to their critical attitudes toward Him and John the Baptist. By application, He was saying John and I have not come to play your silly little religious games. We know our vision and our mission objectives. We have come to revolutionize the Jewish religion.
By application, the religious and secular culture is still playing many games. We need to have a clear vision and mission objectives that will keep us from being distracted and tempted to play the games people want us to play with them.
---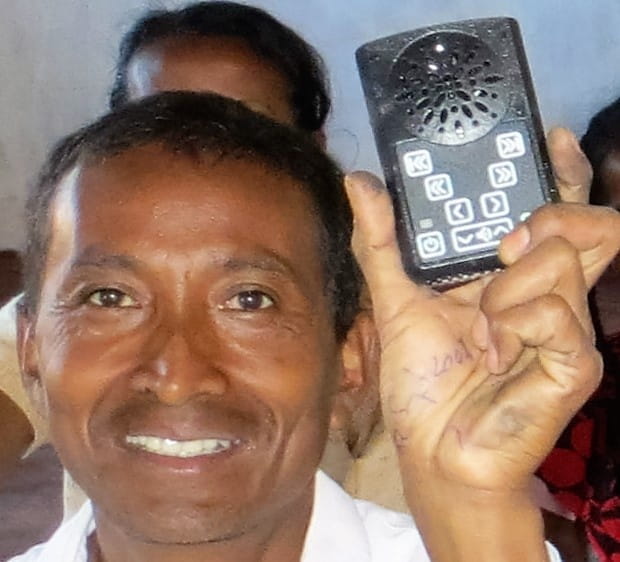 Give MBC to developing nations
Do you love The Mini Bible College by Dick Woodward? We do, too! That's why ICM has translated MBC into more than 40 languages and distributes it for free to church leaders, pastors and small groups all over the world.