A Marvelous Salutation
"Grace to you and peace from God our Father and the Lord Jesus Christ… The grace of our Lord Jesus Christ be with you. Amen." - (Romans 1:7; 16:24)
The great Apostle Paul begins his letter to the believers in Rome with a marvelous greeting: "Grace to you." He then closes his letter with the prayer that the grace of our Lord Jesus Christ be with them.
Paul dictated all his letters but one to a stenographer. At the close of each of his letters he took the writing instrument from the scribe and in his own hand wrote these words: "The grace of our Lord Jesus Christ be with you."
Paul greets and leaves believers with a wish and a prayer for grace. This is because grace is the dynamic of God that saves us. We can define grace if we turn this five letter word into an acrostic and use each letter of the word to spell out:
"God's Riches At Christ's Expense."
But grace is not only the way God saves us. The grace of God is the dynamic we desperately need to live for Christ.
In the second verse of the fifth chapter of this same letter Paul writes that God has given us access, by faith, into the grace that makes it possible for us to stand for Christ and live a life that glorifies God.
Paul begins this letter and closes all his letters the way he does because he knows it is absolutely critical that we access the grace God has made available to us if we are to live our life for Him in this world.
Since grace is always our greatest need, consider meeting and leaving your fellow believers with a wish and a prayer for grace.

---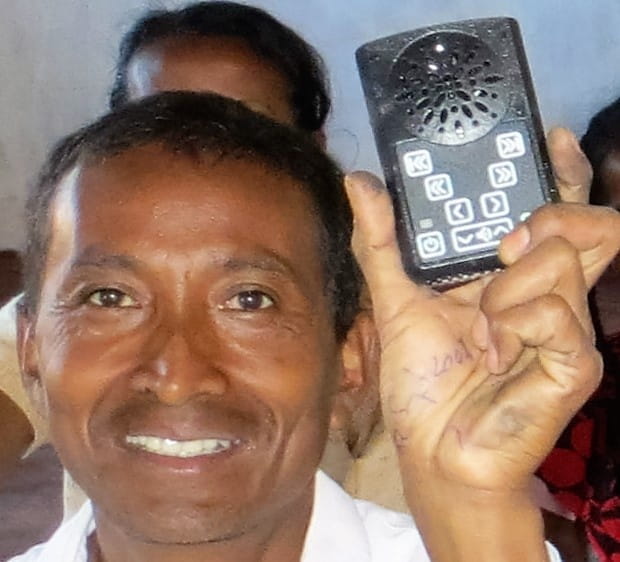 Give MBC to developing nations
Do you love The Mini Bible College by Dick Woodward? We do, too! That's why ICM has translated MBC into more than 40 languages and distributes it for free to church leaders, pastors and small groups all over the world.