Doing Leads to Knowing
"If any man wills to do, he will know." - (John 7:17)
STEP NUMBER TWO: Be willing to do the will of God.
When Jesus taught His disciples how to pray, He taught them to say, "Your will be done." When Jesus modeled this, He sweat drops of blood as He prayed, "Not My will, but Your will be done." (Matthew 6:10; 26:39; Luke 22:42-44) Jesus gives us a principle that shows us how we can know His teaching is the teaching of God. This principle also applies when we are seeking to know the will of God in the marketplace.
The principle is simply this: If any man wills to do, he will know.
The Living Bible paraphrases Psalm 139: 16 to say God had every day of David's life scheduled before David existed. David writes there that God is with him in such a way that it is impossible for David to escape God's personal interest in every move he makes. This intimacy with God is obviously not only the experience of David, but can and should be the experience of every child of God.
According to Jesus and Paul, knowing the will of God for our lives does not have to be complex. God does not deliberately obscure His will. The complexity is not in the will of God, but in your will and my will. As Paul tells us how we can know "the good, acceptable and perfect will of God," he begins his prescription for knowing God's will by telling us to throw up our hands and offer an unconditional surrender of our wills to the will of God (Romans 12: 1-2). Our unconditional surrender to God will significantly un-complicate our quest to know the will of God.

---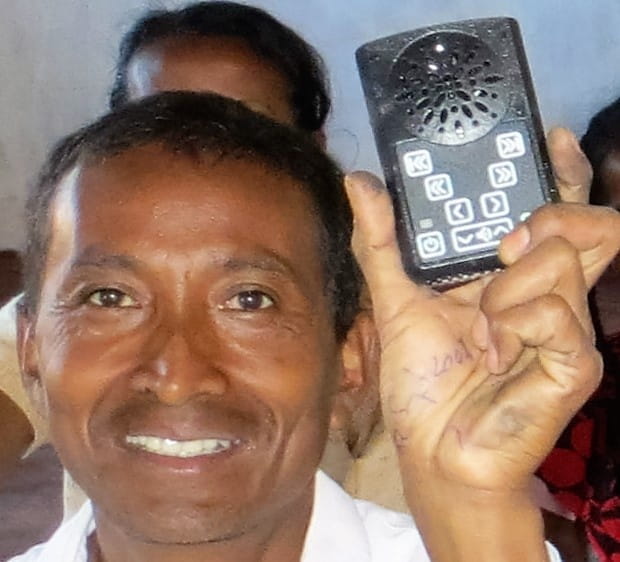 Give MBC to developing nations
Do you love The Mini Bible College by Dick Woodward? We do, too! That's why ICM has translated MBC into more than 40 languages and distributes it for free to church leaders, pastors and small groups all over the world.